Datameer End-to-End Self-Service Big Data Analytics in the Cloud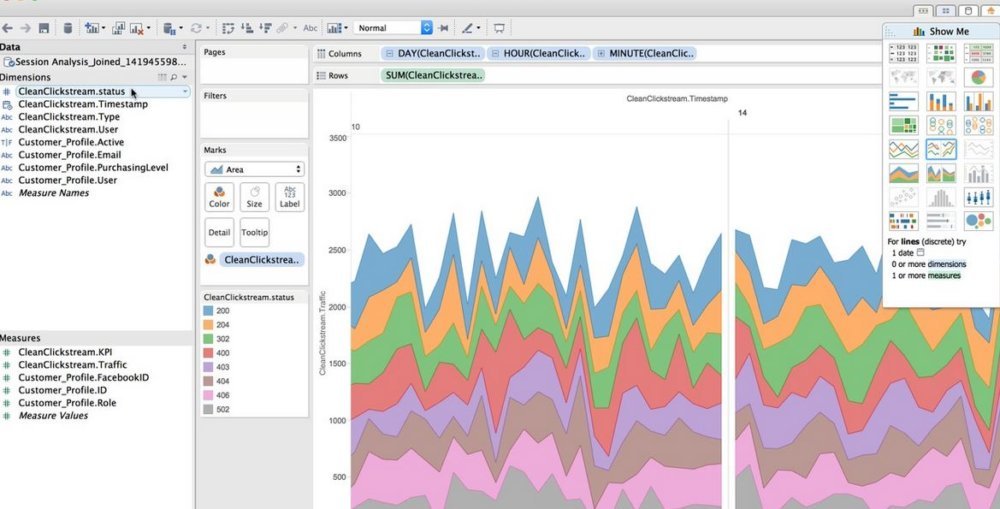 Datameer Cloud, offering delivers big data analytics-as-a-service, providing customers a one-stop-shop to integrate, prepare, analyze, visualize and operationalize data of any size, type or source. Datameer aligned with Azure HDInsight to help companies looking for the agility to meet new data-driven business requirements, faster. Now, business analysts can start using Datameer's end-to-end big data analytics platform in a matter of hours, without the time and cost to implement hardware and software infrastructure, requiring on-going IT resources, or having to find scarce, expensive Hadoop skills.
Datameer's self-service functionality and end-to-end workflow combined with Microsoft's world-class Hadoop distribution lets business analysts immediately start analyzing data and producing results. No extra hardware, technical staff, or administration costs are required – drastically reducing the total cost of ownership. Datameer Cloud includes a QuickStart package from Datameer's team of experts to help customers deploy rapidly and to train your team to get value from your data on day one.
"Our research shows over two thirds of organizations consider cloud-based analytics important, yet only one third are using cloud computing for managing their big data," said David Menninger, SVP & Research Director, Ventana Research. "Solutions like Datameer Cloud can help organizations apply cloud-based analytics to big data while reducing the burden of managing those systems with in-house technical resources and budgets."
"Organizations want big data insights today, not six to nine months from now. Datameer Cloud gives them the scalability, security, and elasticity of Microsoft Azure with Datameer's end-to-end, self-service platform," said Nicole Herskowitz, senior director of product marketing, Microsoft Azure, Microsoft.
Every Datameer Cloud customer has a single-tenant environment including data protection and encryption. Datameer Cloud sits on a closed Microsoft Virtual Network infrastructure, where data is encrypted and end user transmission access is provided through secure http (https). Datameer provides security and data masking features that can be applied before data is ingested to meet compliance requirements. Strict access is provided through role-based user access with permissions and sharing features to foster secure collaboration. In addition, Datameer Cloud relies on the security mechanisms offered by Azure to monitor unauthorized access attempts.
"The next step in breaking down the barriers to big data analytics so anyone can use it is to provide a way for businesses to get up and running almost immediately without the distraction of the technical infrastructure," said Stefan Groschupf, CEO of Datameer. "With an all-in-one big data analytics cloud service, businesses can now immediately focus on delivering value to their customers, partners, and shareholders, knowing that they have the best technology available in their arsenal."