Shiseido and IBM to Empower Its Beauty Consultants with Mobile Apps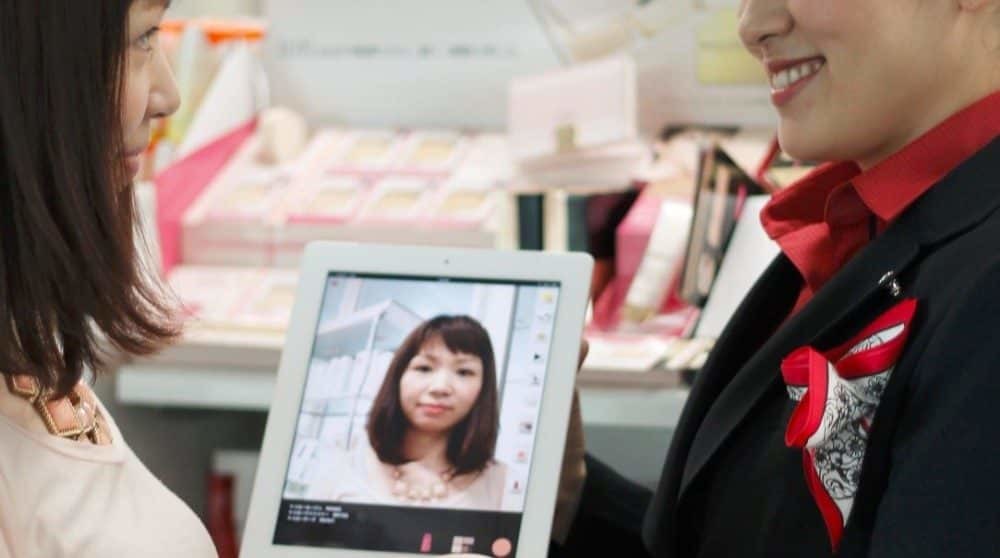 Shiseido and IBM to Empower Its Beauty Consultants with Mobile Apps : Shiseido , a global cosmetics manufacturer, to empower its nearly 10,000 Beauty Consultants in Japan with mobile apps designed to provide new customer services, customer-centric product improvements and social innovations. Shiseido Group, headquartered in Japan, manages businesses with operations in 89 countries and regions in Europe, the Americas and Asia, has come to represent the world's highest standards of quality. With the global beauty care products industry forecasted to reach approximately $265 billion in 20171, Shiseido continues to make investments across its product lines and in technologies, including Information Technology, to empower its global brand ambassadors, Shiseido Beauty Consultants, to gain market share and improve customer satisfaction.
Shiseido selected the IBM MobileFirst Platform to develop and secure an enterprise app for its "Beauty Tablet." The mobile app built on the IBM MobileFirst Platform has multiple modules and increasing capabilities for internal operations. Integrated to Shiseido's backend systems, this app is a Beauty Consultant's one-stop mobile solution for communications, scheduling, reporting and other tasks that increase productivity.
One module in the app creates a virtual community for Beauty Consultants to learn from each other. By sharing photos, tips and tricks, and commenting on each other's work, Beauty Consultants across Japan build a greater sense of pride and teamwork. Social data analytics identify best practices and incorporate knowledge and know-how into future training for Beauty Consultants. This module helps raise the bar for building consistent service and skills among Beauty Consultants.
"We are marking the 80th anniversary of the Shiseido Beauty Consultant – a role that continues to transform the relationship between the customer and our products. With new mobile apps, Shiseido Beauty Consultants continue to engage customers with 'Omotenashi' (the Japanese spirit of hospitality) to differentiate the Shiseido customer experience," said Chikako Sekine, corporate executive officer, Shiseido, Co., Ltd. "IBM is a valuable partner, supporting our company's long term vision to continuously enhance our brand value and drive growth and leadership in the global beauty industry."
Since deploying the Beauty Tablet in 2013, Shiseido continues to support Beauty Consultants in Japan with the latest mobile enterprise use cases. The IBM MobileFirst Platform enables Shiseido to continue to provide Beauty Consultants with access to new services and allows them to incorporate feedback into future product innovation and increase collaboration. The IBM MobileFirst Platform is a long-term solution for Shiseido in a mobile industry that is continuously evolving with new form factors, operating systems and security concerns.
"With more consumers expecting personalized experiences across every channel, brands must empower their salespeople with the tools and insight to provide greater customer service," said Phil Buckellew, vice president, enterprise mobile, IBM. "IBM's partnership with Shiseido will help maximize and accelerate its mobile strategies to drive greater brand differentiation and higher levels of engagement."
Shiseido was born in Tokyo's Ginza district as Japan's first Western-style pharmacy in 1872. Shiseido stepped into the world of cosmetics in 1897 with the introduction of Eudermine. Since its foundation, the company has been offering products with "Oriental style, Western learning" way of thinking to lead the cosmetics technology and culture in Japan. Today, Shiseido's business has extended globally to countries and regions in Europe, Americas and Asia. Shiseido will continue to create and offer the trend-setting beauty with the spirit of hospitality or Omotenashi to fulfill expectations from its customers all over the world.