AllegroGraph 5.0 New Multi-dimensional Indexing for Complex Location Aware Applications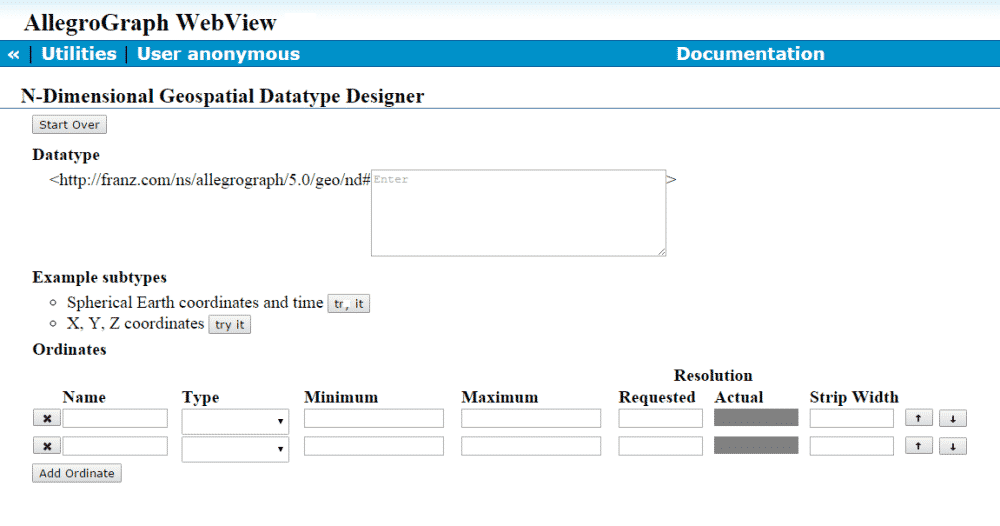 AllegroGraph 5.0 New Multi-dimensional Indexing for Complex Location Aware Applications : Data Scientists can think of these new multi-dimensional indices as similar to OLAP data cubes or HyperCubes but with the powerful dynamic data linking of a Graph Database. AllegroGraph was the first Graph Database to offer advanced temporal and geospatial libraries. With this latest release AllegroGraph again leads the industry with multi-dimensional event based data processing for solutions across a diverse customer base including; healthcare, telecom, agriculture, financial and intelligence applications. Although the industries are diverse, AllegroGraph users are driven by a common need to better answer complex, real world questions which today require the fusion of data in many dimensions.
"Today's leading companies have realized the incredible value locked up in their existing unstructured and structured data that they are unable to link together to make better business decision." noted Dr. Jans Aasman, CEO, Franz Inc. "This realization is driving demand for new sophisticated event based analytics for use over diverse sources such as corporate email, documents, spreadsheets, relational databases, news feeds, social networks and much more."
Adding dimensions dramatically increases computational complexity but with AllegroGraph's patented multi-dimensional indexing, customers will experience queries orders-of-magnitude faster, even with increasing data size, all while using W3C standards based technologies that protect their investment in data, development, and learning.
"With AllegroGraph 5.0, companies can easily transform and integrate unstructured and structured data and query it in real-time, providing critical business intelligence to compete and excel." said Dr. Aasman.
A simple event always has a "when" and "where" but for data-driven clients to better answer real world questions requires the fusion of data on multiple dimensions. One example of AllegroGraph's new multi- or n-dimensional capabilities is to correlate atmospheric observations that contain latitude, longitude, height, time, humidity, barometric pressure, ozone concentration with real world events like crop yields or natural disasters that are also located in time and place. AllegroGraph can dynamically generate data cubes by using our n-Dimensional Datatype Designer and run SPARQL insert statements to create new data cubes on the fly. Subsequently we then can ask queries like:
"Which persons of interest were in the same locations in the same time interval with multiple occurrences and turned off their phones at the same time?" Companies around the world use AllegroGraph to increase their data IQ while creating scalable applications to better understand customers, save operation costs, manage company compliance and connect siloed data.
Franz Inc. is an innovative technology company with expert knowledge in developing and deploying Graph Search solutions. AllegroGraph, Franz's flagship, high-performance, transactional, and scalable Graph Database, provides the solid storage layer for powerful Enterprise grade NoSQL solutions. AllegroGraph's Activity Recognition capabilities provides a powerful means to aggregate and analyze data about individual and organizational behaviors, preferences, relationships, plus spatial and temporal linkages between individuals and groups.