Teradata Accelerates JSON Data Query Performance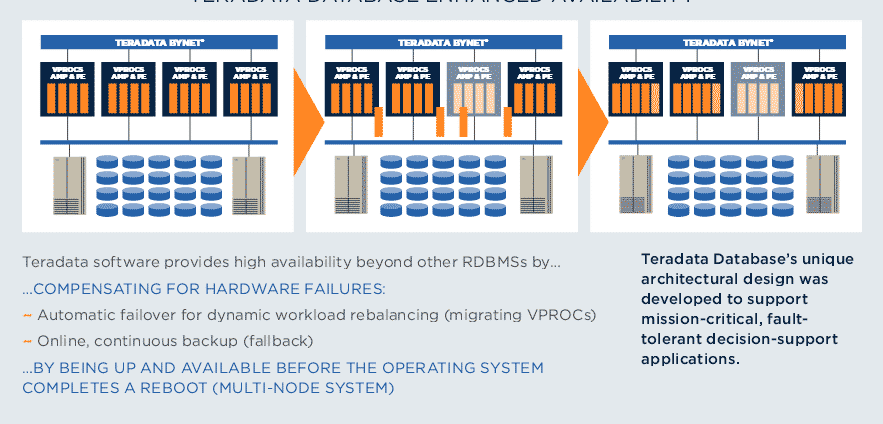 Teradata Accelerates JSON Data Query Performance: To enable business users to more quickly extract insights from Java Script Object Notation (JSON) data, Teradata let customers to natively store three key JSON data formats in a single database providing faster querying performance. The enhancements to the Teradata Database allow business users to take full business advantage of JSON data from web applications, sensors, and Internet of Things (IoT)-connected machines. Teradata now provides customers with a choice of three formats: JSON data stored in BSON format, which works best for data in various forms; UBJSON format, which is optimized for numeric data; or the previously announced JSON format for text data. Customers can seamlessly mix and match the three JSON storage formats based on business needs and data attributes to drive faster query performance. The peak performance enables the Teradata Database to be the IoT analytic hub, because of its power to analyze JSON data along with operational and historical business data.
"Faster query performance and the dynamic nature of JSON data dramatically improve our customers' business agility," said Dan Harrington, executive vice president, Global Consulting and Support Services, Teradata. "In addition, these enhancements provide tighter integration with MongoDB, which customers use as an operational repository of JSON data."
The tighter integration between Teradata and MongoDB means data can move back and forth effortlessly between the two databases. Data can move from MongoDB in its native BSON format and be loaded directly into Teradata, eliminating the overhead associated with data conversion and significantly improving analytic performance.
"We are pleased that Teradata now supports binary JSON data storage formats, including BSON," said Kelly Stirman, vice president of strategy, MongoDB. "Today's enterprise is building applications faster than ever before with MongoDB. By natively supporting these flexible data structures used in operational applications, Teradata opens the door to new classes of analytics and a comprehensive view of the enterprise."
For example, a printer manufacturer has been collecting basic sensor data from printers located at customer sites, which allows them to track service requirements. With the ability to store and analyze the sensor data in the Teradata Database, the printer manufacturer can greatly expand their analytic capability. By combining operational sensor data with customer account status, call center statistics, and marketing history, the company can improve its understanding of the business operations. In addition, it can accelerate initiatives that support new product offers for customers and improve manufacturing processes.
"The rapidly emerging IoT presents enormous opportunities for data warehousing and analytics. It also presents a number of challenges," said Dr. Barry Devlin, founder and principal, 9sight Consulting. "By embedding JSON support in a true relational database product, Teradata offers its customers the opportunity to leverage those opportunities, while circumventing many of the challenges business users experience in finding, understanding, and analyzing data in pure JSON data stores alone."