EspressView, free mobile app for EspressDashboard and EspressReport ES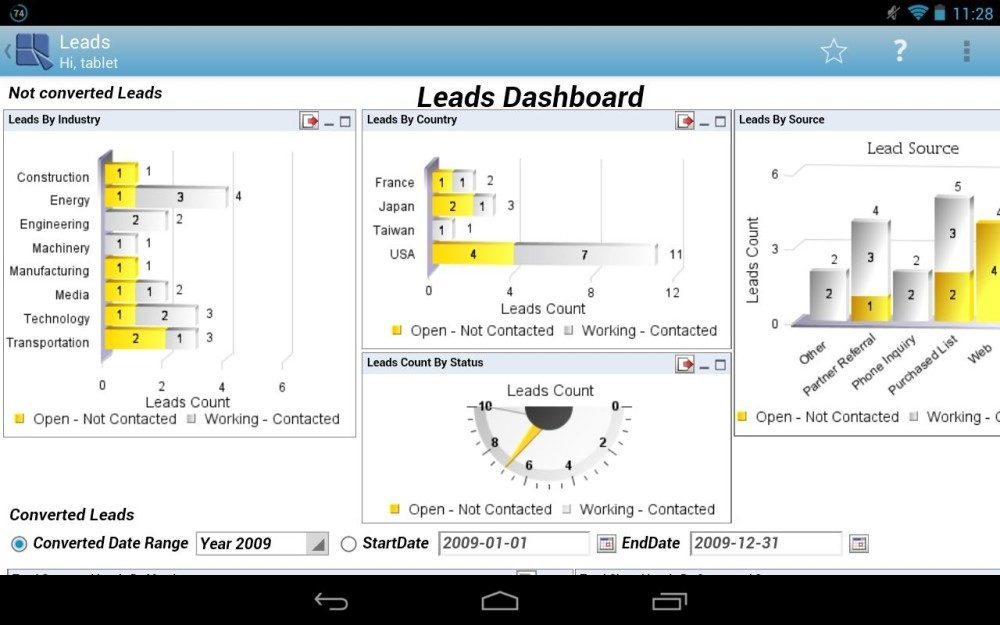 EspressView, free mobile app for EspressDashboard and EspressReport ES : Quadbase Systems, Inc. introduced EspressView, a free mobile app for viewing dashboards, reports, charts and maps published by EspressReport ES and EspressDashboard. It runs on iPhone, iPad, Android phones and Android tablets. It is a BI reporting solution on-the-go and provides data visualization at finger tips anytime, anywhere. It lets easily thumb through the list of reports and dashboards developed on EspressReport ES or EspressDashboard. It fully supports interactive features such as applying filters, drilldown, drill-across, sorting, and alerts The comprehensive end-to-end security/privilege and role-based security feature ensure that the right information is delivered to the right users at the right time.
This app requires EspressReport ES or EspressDashboard 6.6 update 10 or later. The best user experience is on the iPad and tablet screens. But you can also optimize the dashboard layout for better viewing experience on the smaller iPhone and Android phone screens.
EspressDashboard allows organizations to build highly actionable, self-service, KPI (key performance indicator) dashboards. It allows users to easily query key performance data, develop charts, reports, maps and incorporate them into self-service business intelligence dashboards for immediate web-based publishing without programming.
EspressReport ES: EspressReport ES (Enterprise Server) provides a powerful, centralized business intelligence (BI) reporting architecture for enterprise information and delivery. With built-in report publishing, BI dashboards, ad-hoc reporting and analysis, end-to-end security, and drop-in Java EE deployment, EspressReport ES empowers users and provides a cost-effective alternative to large-scale BI implementations, and application-specific reporting solutions
All Quadbase products are written in pure Java and run on all platforms that support Java. All commercial Application Servers such as WebSphere, Oracle WebLogic App Server, JBOSS, GlassFish, and Tomcat are supported. Data sources can come from all JDBC compliant databases, JNDI, Java classes, XML files, WSDL SOAP, SalesForce SOAP, and EJB. Reports can be generated in highly formatted DHTML, print quality PDF, Excel spreadsheets, Rich Text files, and XML and CSV data dumps.
Since 1997, Quadbase Systems, Inc. has focused on leading edge Java technologies for Web-enabled data reporting, visualization, and dashboard presentations. Its tools, technologies, and services continue to enable customers to disseminate high-value business information and manage business performance through websites, portals, mobile phones, tablets, and applications.