Portrait Suite to quickly plan, design and run insight led customer journeys across any channel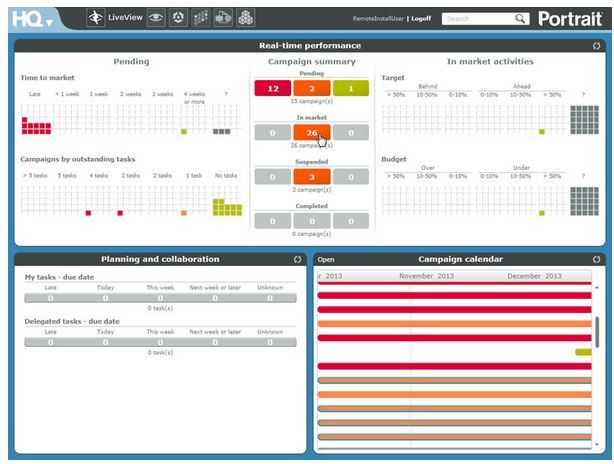 Portrait Suite to quickly plan, design and run insight led customer journeys across any channel: Portrait 6 is the next generation of the Portrait Suite which allows to quickly plan, design and run insight led customer journeys across any channel. The suite contains Portrait Explorer for visual customer insight, Portrait Dialogue for managing the aspects of these journeys initiated, Portrait Interaction Optimizer for managing those which customers initiated, Portrait Miner for predictive modeling, Portrait Uplift for best in class behavioral impact analysis and Portrait Foundation for managing the ongoing customer processes. Portrait 6 offers highly visual, customer-centric, data-driven audience selection is placed at the heart of customer management programs. This allows more of the team to gain insights from customer data and also to directly benefit from these insights for more targeted communications.
While limited access to big data skills is one reason why customer insights are often not used to plan communication eligibility, having to use multiple separate tools and separate groups to do analytics and interaction management, is a major barrier to agile customer management. Portrait 6 brings everything into a single user interface – the Portrait HQ – to plan and monitor insight led customer journeys. By removing the walls between the different capabilities need, allowing teams to self-serve and be more productive in their day to day work allowing them to concentrate on how to better serve the customers rather than grappling with many tools. Portrait 6 provides a suite wide update of the user experience simplifying the power user tools following a Microsoft Office look and feel while bringing simplified and consistent styling and usability to all the components of the Portrait HQ.
Portrait 6 extends the pre-built channel connectors to deliver communications through Facebook and Twitter, provide recommendations directly within the Portrait call center interface, and link these recommendations with fulfillment through sales and service systems. Portrait 6 introduces Portrait Online – a new module of the Suite which allows you to manage the online experience as you would with any of identified customer engagements: tracking visitor behavior, linking these behaviors across devices and to known customers, and responding to these behaviors with relevant and timely recommendations.
Portrait 6 introduces a number of extensions to allow you to more accurately track who received which offer, for which product and what happened as a result. Portrait 6 provides a fully globalized Suite with user interfaces in English, Japanese, German, Spanish, Portuguese and French and supporting customer data containing any character set.
You may also like to read, Predictive Analytics Free Software, Top Predictive Analytics Software, Predictive Analytics Software API, Top Free Data Mining Software, Top Data Mining Software,and Data Ingestion Tools.
Top Predictive Lead Scoring Software, Top Artificial Intelligence Platforms, Top Predictive Pricing Platforms,and Top Artificial Neural Network Software, and Customer Churn, Renew, Upsell, Cross Sell Software Tools
More Information on Predictive Analysis Process
For more information of predictive analytics process, please review the overview of each components in the predictive analytics process: data collection (data mining), data analysis, statistical analysis, predictive modeling and predictive model deployment.