New Features in SAP Predictive Analytics Software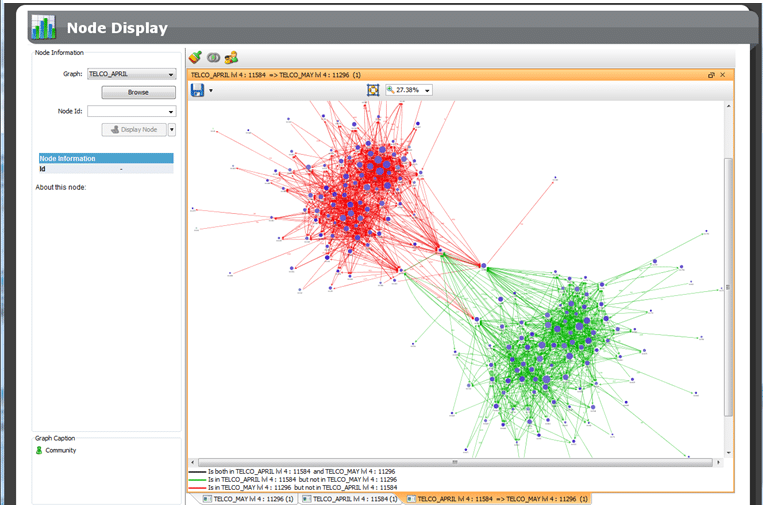 New Features in SAP Predictive Analytics Software : 2.2 version of SAP Predictive Analytics software, extends the power of predictive analytics by enabling customers to get predictive insights on ultra-wide datasets to help make fast and accurate predictions in real time. The solution capabilities include Predictive Modeling, Predictive Scoring, Predictive Model Management, Predictive Network and Link Analysis and Predictive Data Management. It create a predictive modeling environment for both business analysts and data scientists by providing them the automated tools they need to build sophisticated predictive models for every data mining function imaginable – in days, not weeks or months. With SAP, data scientists can build models using "R" algorithms and predictive algorithms native in our in-memory platform. Predictive Scoring enables to select the most important variables when explaining a given business question – using predictive scoring. Graphically display each variable's contribution to a business model, simulate models for a single input data set, and predict the score for concerns in real time. By generating code for a variety of target databases, applications, and business processes, it enables to embed accurate predictive results into analyses.
Predictive Model Management empower business users to ask more "what if" questions and get immediate answers with hundreds – or even thousands – of predictive models at their fingertips. Support the ability to schedule model refresh, address a real-time need for scoring, and manage business models across the entire enterprise. Predictive Network and Link Analysis experience the power of social influence and advanced personalization.
The data generated by Big Data and the Internet of Things (IoT) is highly dimensional and wide in nature, and can create huge challenges in data analytics. The 2.2 version of SAP Predictive Analytics automatically handles the wide datasets and helps improve both the efficiency and the effectiveness of predictive modeling. The software gives companies better insights in real time to increase understanding of customer behavior and improve response to customers, and delivers tangible business value — ultimately driving profitability for organizations.
"With ever-growing Big Data and IoT data streams, predictive analytics plays a major role in driving actionable insights," said Takafumi Kusano, CEO and president, BrainPad Inc. "SAP Predictive Analytics support of wide datasets in-database and in-memory is critical for us. With SAP Predictive Analytics, BrainPad is reimagining how we use data to make decisions — internally and externally — and ultimately drive actionable insights."
New capabilities included in the 2.2 version of SAP Predictive Analytics include IoT and SAP ecosystem, SAP HANA platform and User experience. Wide datasets support and integration with the SAP Business Warehouse application, offline mode. New algorithms in automatic predictive library (APL) and improved integration with views in SAP HANA and Improved R integration, new model comparison and model management enhancements.
You may also like to read, Predictive Analytics Free Software, Top Predictive Analytics Software, Predictive Analytics Software API, Top Free Data Mining Software, Top Data Mining Software,and Data Ingestion Tools.
Top Predictive Lead Scoring Software, Top Artificial Intelligence Platforms, Top Predictive Pricing Platforms,and Top Artificial Neural Network Software, and Customer Churn, Renew, Upsell, Cross Sell Software Tools
More Information on Predictive Analysis Process
For more information of predictive analytics process, please review the overview of each components in the predictive analytics process: data collection (data mining), data analysis, statistical analysis, predictive modeling and predictive model deployment.