Review
Signavio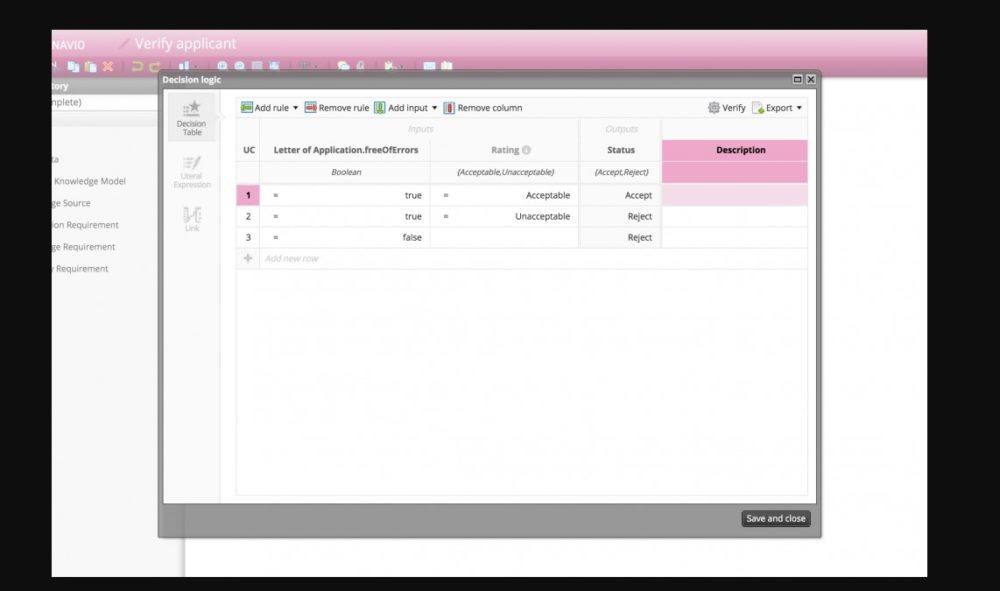 Overview
Signavio's Business Transformation Suite is a dynamic management system that helps you quickly realign your organization and bring changes to life immediately.
Workflow Automation Software
• Process Compliance
• Process Performance
• Process Innovation
Small (<50 employees), Medium (50 to 1000 Enterprise (>1001 employees)
What is best?
• Process Compliance
• Professional process modeling
• Central diagram repository
•Modeling conventions
•Configurable process documentation
What are the benefits?
•Interactive what-if simulation
•Process costing and risk and control management
•Process validation and simulation
•Test lab for decisions
Signavio is an intuitive solution for professional process and decision modeling whether the users want to create current-state documentation or target concepts to establish transparency within the user's organization and leverage the wisdom of the crowd with support for process, decision, organization, value-chain and journey modeling for the needs of both the user's business and IT communities.
Signavio offers features such as professional process modeling, governance, risk and compliance, BPM platform as a service, customized modeling conventions, process reports, simulation, quick model functionality, collaboration portal, internal control system (ICS), central process repository, modeling guidelines, configurable process documentation, process cost analysis, multi-language modeling, access rights management and security settings, document upload, process analysis, add-ons and APIs, decision management, simulation, drools export, DMN diagrams, decision tables, workflow management, rights management, approval workflow, business transformation, business rules management, data mapping, lifecycle management, process analysis, process capture, process change tracking, process mapping, process modeling and design and process simulation.
Signavio gives the user's organization a means of significantly improving its internal processes from modeling through execution and continual improvement with its support for all areas of the process lifecycle. Signavio includes the kind of intuitive commenting and sharing features that promotes collaboration to agile and visible process management.
Signavio equips users with the tools through automated task lists which can reduce handover delays, eliminate confusion over task ownership and move processes forward as quickly as possible. Signavio is web-based and accessible from any browser which helps users browse through interface seamlessly with each other and connect a host of third-party applications to make the process environment easily accessible for anyone who needs it in the user's organization, across offices or departments.
You may like to read: Top Free, Premium & Open Source Workflow Automation Software and How to Select the Best Workflow Automation Software for Your Business