Maximizer announced the release of Maximizer CRM 2016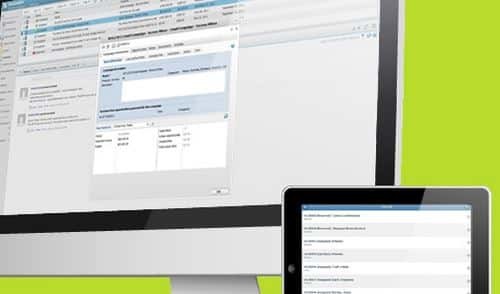 Maximizer, has announced the release of Maximizer CRM 2016, upgrading key features that boost cloud capability and strengthen the company's ability to provide enterprise-class solutions that drive revenue growth for small and medium sized businesses (SMBs).
The newest edition of Maximizer CRM includes enhancements that enable easier and more effective employee collaboration, mobile access for flexible work locations and integration with other cloud-based applications, while providing a level of security via the cloud that rivals that of any major global enterprise.
Vivek Thomas, Maximizer's President, comments: "For the vast majority of SMBs, having key business functions in the cloud gives them a competitive edge. We provide them with a platform for realizing their goals and growing their business. Our global cloud solution provides the flexibility, scalability, functionality and customer management power that SMBs need, along with ISO-standard security – all at a fraction of the cost of an enterprise solution."
While Maximizer focuses on providing SMBs with a state-of-the-art Software as a Service (SaaS) CRM solution via its 'Our Cloud' and 'Your Cloud' configurations, it also provides companies not yet ready to move to a fully hosted deployment with the same user-friendly interface, ease of access and flexible functionality in its on-premise solution.
Whichever deployment option is selected, customers will benefit from Maximizer CRM 2016 enhancements such as:
• 'Hotlist' module upgraded to facilitate workplace collaboration and team activity: Task lists can be shared by multiple users and quickly updated, while users can generate Excel reports on listed actions.
• Mobile device usability developed for fuller web access: Tapping into Maximizer CRM via a tablet or smartphone is made seamless, allowing users to better manage their calendar, use map hyperlinks for appointments, quickly access saved searches and set their preferences.
• Usability and integration now better than ever: Additions include Google Chrome support and Maximizer button installation on the Outlook home tab, while Sales Opportunity Forecast data can be output and managed as an Excel report.
• Security expanded to ensure enterprise-standard protection at the data centre, user and application levels:
Enhancements include advancements in password complexity and credentials to ensure best practice, two-level security for documents to control user access, and expanded backend auditing of actions to support additional accountability.
Peter Nielsen, Maximizer's Manager of Products, says: "We made Maximizer CRM easier and faster to use, taking into consideration a lot of client feedback. Not only has the functionality been improved but, based on rigorous testing, we have ensured that security meets the highest international standards, regardless of where a client operates. We will continue to innovate and introduce enhancements that make Maximizer even easier to use."
Thomas notes: "We're evolving our core platform so SMBs moving key aspects of their operations to the cloud can continue to use the same trusted CRM solution they've relied on for the last two decades. The cloud capability we offer clients enables them to target, engage and succeed at a level that was once only the domain of big, global players. We love helping small companies win."
Mike Richardson, Maximizer's Managing Director for Europe, the Middle East and Africa, says: "Having true scalability, multiple deployment options, and the new Excel reporting and business intelligence features, the latest product will truly help small and medium companies compete with the big boys. Maximizer CRM 2016 is a fully featured CRM product that can become an integral part of a business at an exceptional price point."