Review
sales-i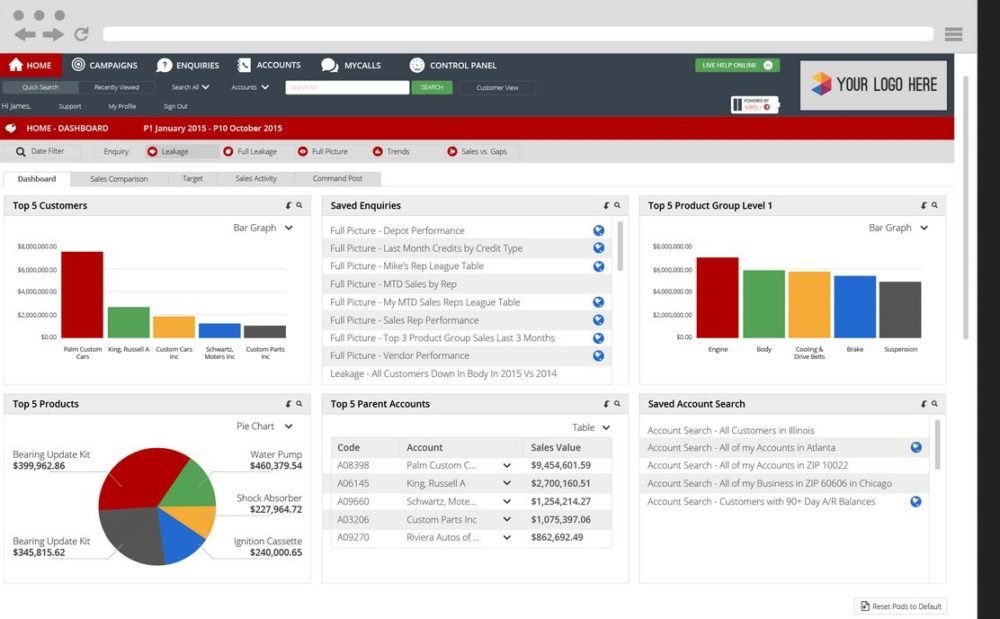 Overview
sales-i presents your customer data graphically on desktop, smartphone or tablet, delivering information that helps sales teams to find easy-to-close opportunities within their customer base, boosting sales and customer retention.
Sales Intelligence Platform
•Customer and Product Analysis
•Automated Sales Reports
•Desktop and App Access
•CRM Access
•Team Reporting
•Manage Users
•Campaign Creation
Small (<50 employees), Medium (50 to 1000 Enterprise (>1001 employees)
What is best?
•Customer and Product Analysis
•Automated Sales Reports
•Desktop and App Access
•CRM Access
•Team Reporting
sales-I is designed specifically for 'low-tech' users, sales-i quickly delivers powerful business analytics that provide clear answers to the company's most commonly asked business questions.
With its Business Intelligence software, users can truly focus on discovering new sales, managing customer relationships and growing revenues. Most salespeople struggle to spot which customers' orders are dropping and where their next sale is coming from.
Sales-I's BI tool is loaded with smart features to turn this situation around and find the easy-to-close sales opportunities within the company's customer data. The sales-i alerts system will inform the sales team when a sales opportunity is being missed, an account's spend has changed and even when they've stopped spending altogether, this allows the business to act before it's too late.
Users also get in-depth facts and figures on all of the accounts instantly, know the customers' top products, spend summary and GP as well as spot competitor threats to the business accounts before they harm sales.To be able to increase business sales, Sales-I will automatically generate all sales information every day, it also runs targeted marketing promotions with real purpose and automatically alert users when there are changes in behavior.
Sales-I provides its users to mine their data to uncover sales opportunities, key financials and overall performance. Its campaign manager feature has alerts from the company's set criteria. E.g. who has bought Product A but not Product B this month?
Users are also able to save, share and collaborate on any documents associated with their customer accounts. Generate in-depth sales reports that have all the information that is needed in seconds and with its smartphone apps connectivity, sales-I work with absolutely great on iOS and Android applications.
You may like to read: Top Sales Intelligence Platform