GoodData adds New Features to Access, Analyze and Share Data From Anywhere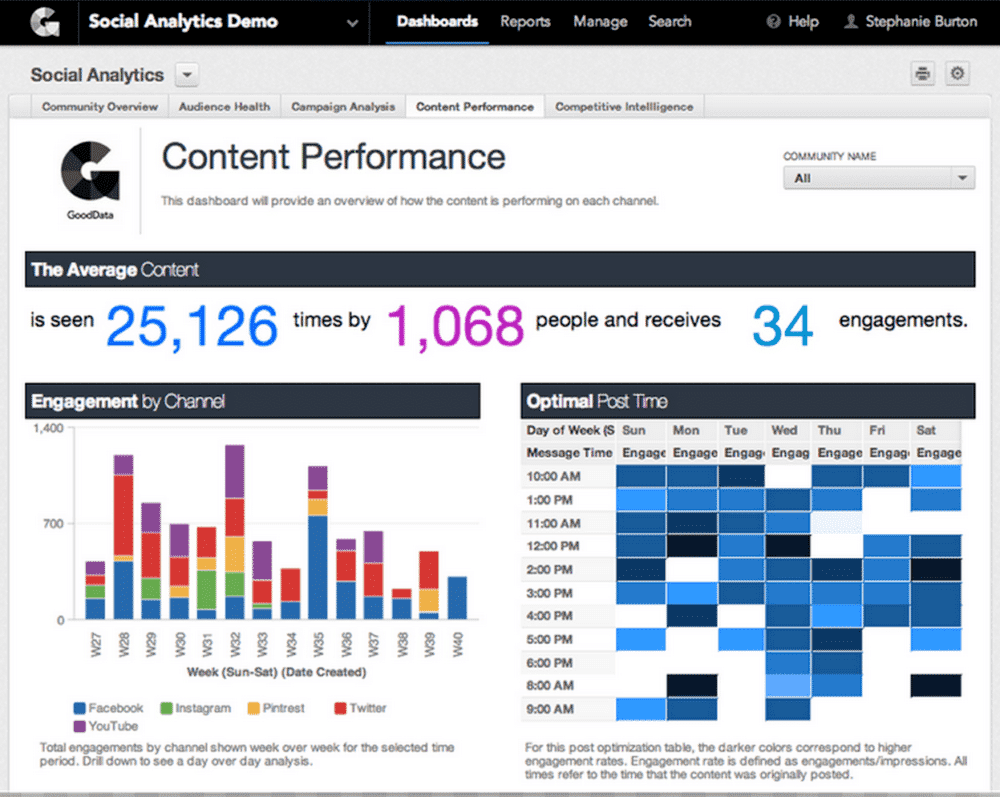 GoodData adds New Features to Access, Analyze and Share Data From Anywhere : GoodData added new additions to cloud analytics platform to break down the barriers of traditional business intelligence and improve self-service analytics for every individual without compromising IT's need for data governance and integrity. GoodData is an industry leading Insights as a Service provider, pushing beyond traditional BI by guiding users through the use of Collective Learning, much like popular B2C vendors do for recommending movies or next purchases. GoodData provides best practice suggestions that go beyond business intelligence to improve the experience of producing insights from start to finish. Provides collective learning from millions of interactions on GoodData's cloud platform and predictive statistical functions provide advanced insights with accurate trends and forecasts.
Data Explorer is a business-user facing data exploration interface that allows business analysts to turn around insights from new sources of data in a matter of minutes rather than in weeks or months. Analytical Designer is the new self-service data discovery canvas that guides analysts to better insights with GoodData's Collective Learning and recommendations. Email and Group Sharing makes it easy to deliver engaging insights to the right stakeholders across the organization.
"My goal when founding GoodData was to give everyone access to Insights, creating a truly data-driven enterprise at which decisions occur quickly across every level of the business," said CEO Roman Stanek. "These new features accelerate time to insights by helping users work smarter through guided recommendations."
"The new capabilities GoodData is bringing to the table make producing insights far more straight forward for our organization," said Chris Marin, senior principal, digital marketing platform and analytics, CSC. "The simple drag-and-drop Analytical Designer will support our data analysis on a daily basis."
"GoodData's collaborative analytics, further developed in the most recent update, represents the next evolution of business intelligence," said Manoj Yadav, director of business analytics at Redbubble.com. "This ability to proliferate the reach of analytics and insights throughout the business will make each member of our organization more powerful and productive."