SAP CRM in FC Bayern Munich for Sports Analytics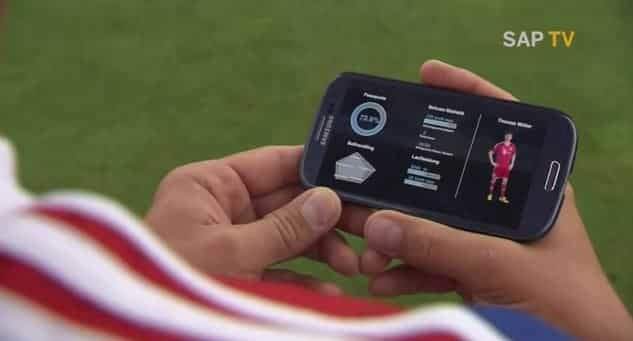 SAP CRM in FC Bayern Munich for Sports Analytics : SAP has become, FC Bayern Munich's official partner for sports analytics and enterprise software. For the next three years, the two organizations intend to work together on innovative solutions to support the FC Bayern's goals to expand its global presence, maximize the team's performance and enhance the experience for fans at home in Munich and around the world.
Earlier this year, FC Bayern Munich signed a deal for the SAP Customer Relationship Management (SAP CRM) application and a scalable solution for commerce from hybris software, an SAP company. With this technology, the club aims to intensify the interaction with its fans, personalize their experience and reward them for their loyalty. Discussing FC Bayern's internationalization strategy, the two companies agreed very quickly that there was a lot of potential for a broader cooperation, with technology helping the club on and off the pitch. Especially in the area of player performance and health monitoring, SAP is expected to bring in a lot of value add with SAP HANA platform and the company's expertise in every dimension of data analytics.
"SAP has the technology to support three of our main goals: optimize our business processes to facilitate our global expansion, help our team stay fit and perform at their highest level and give our fans the best possible experience," said Karl-Heinz Rummenigge, German former football striker and CEO of FC Bayern Munich. "The FC Bayern Munich is currently one the best performing football clubs of the world. Leveraging innovative technology, we want to permanently secure a global top position for the FC Bayern. Our players' performance and their health are of paramount importance to reach this goal, and so are our fans. Our club has more than 292 million fans worldwide, including 9.4 million in the U.S. We have ambitious goals both in terms of sports and economic success, and we want to inspire people worldwide."
Over the last few years, SAP has increased the company's focus to help transform the media, sports and entertainment industries with innovative technology to improve team and player performance, increase fan engagement and simplify league and venue operations. Today, SAP is successfully collaborating with a number of well-known sports organizations and associations in sailing, golf, Formula 1 racing, cricket, American football, baseball, tennis, basketball and football. Especially in football, SAP has been recently creating quite some noise with the analysis of performance indicators for players and teams.
"The partnership between SAP and FC Bayern Munich is an impressive union," said Gerhard Oswald, member of the Executive Board of SAP SE for Quality, Scale and Support. "By combining the power of FC Bayern Munich with that of SAP HANA we will be able to develop new solutions that will transform the world of football from every angle."