Predictive Solution to Prevent Hospital Readmissions for COPD Patients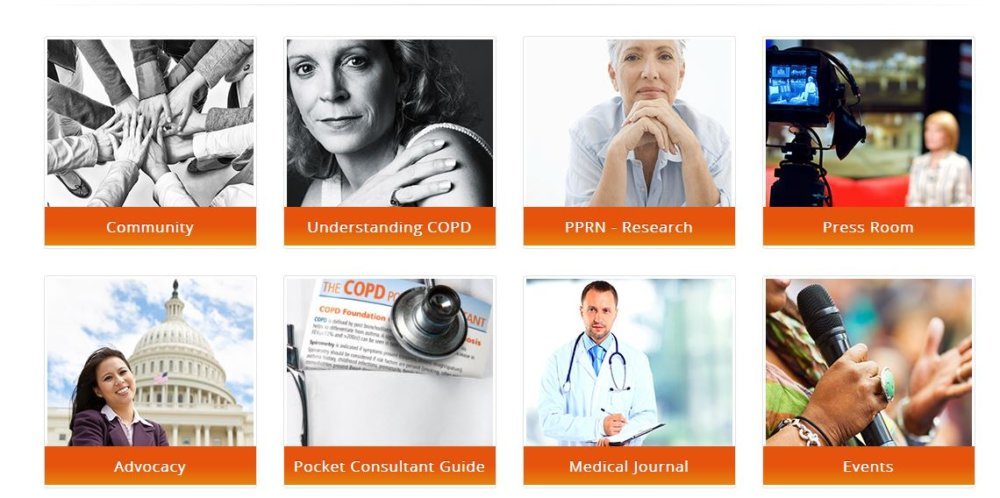 Predictive Solution to Prevent Hospital Readmissions for COPD Patients : COPD Foundation, the U.S. healthcare nonprofit dedicated to preventing and curing chronic obstructive pulmonary disease (COPD), has selected Predixion and Carolinas HealthCare System to deliver the world's first program to predict and prevent hospital readmissions for COPD patients with co-morbidities. A respiratory disease affecting approximately 30 million people in the U.S., COPD is the third leading cause of death in the country with one of the highest rates of unplanned hospital readmissions. Until now, little has been done to study the role co-morbidities play in the rate of readmissions or the specific issues which can trigger a readmission for patients with COPD. With the selection of Predixion and Carolinas HealthCare System, the COPD Foundation now can build a predictive model specifically to reduce the risk of readmissions for these patients.
"Eliminating unnecessary readmissions related to COPD is critical for advancing the goals of healthcare reform," said John W. Walsh, president and founder, COPD Foundation. "Finding solutions for COPD readmissions, especially for the patient who has co-morbidities, will have a great impact on improving health outcomes for millions."
Twenty percent of patients hospitalized with COPD exacerbations are readmitted within 30 days. Exacerbation costs account for nearly 70 percent of the estimated $50 billion in annual COPD expenditures, with readmission-related expenses ranking third highest among Medicare beneficiaries.
"It has been difficult to study COPD, because patients often have additional risk factors that contribute to the severity/seriousness of their conditions," said Deborah McGowan, Senior Director of Health Outcomes, COPD Foundation. "Now we have the technology and the team to leverage hospital specific data and real-time risk stratification to prompt patient-specific interventions for those at risk of readmission."
"The COPD Foundation initiative leverages our strong and ongoing partnership with Carolinas HealthCare System to offer real-time advanced analytics at the point of care for forward thinking healthcare facilities," said Nish Hartman, VP Healthcare, Predixion Software. "The ability to provide actionable insights directly to the clinical team so they can take action right at the point of care helps Predixion, CHS and the COPD Foundation achieve our collective mission – to improve patient outcomes."
Carolinas HealthCare System is nationally recognized for quality health care, including its work in leveraging data and analytics to improve patient outcomes through predictive modeling and population health management. Over the past several years, the system has reduced system-wide readmissions by nearly 16 percent and prevented more than 9,800 potential patient safety events.
"Carolinas HealthCare System has been focused on improving the care for patients with COPD for several years and our work with Predixion has helped us to sharpen our focus on the patients who are at the highest risk of readmission," said Dr. Jean Wright, Carolinas HealthCare System. "Our providers, case managers, and the entire care team will have the insights they need to better plan for and predict patient outcomes based upon their individual disease and co-morbidities ensuring each patient's specific risk will drive their individualized care."
Predixion's Readmission Insight enables clinicians to Identify the patient risks and comorbidities for COPD patients, target patient interventions with real-time risk assessment at the point of care, integrate risk scores directly into care process from admissions to discharge planning and reduce readmissions by improving quality of care for patients.
You may also like to read, Predictive Analytics Free Software, Top Predictive Analytics Software, Predictive Analytics Software API, Top Free Data Mining Software, Top Data Mining Software,and Data Ingestion Tools.
Top Predictive Lead Scoring Software, Top Artificial Intelligence Platforms, Top Predictive Pricing Platforms,and Top Artificial Neural Network Software, and Customer Churn, Renew, Upsell, Cross Sell Software Tools
More Information on Predictive Analysis Process
For more information of predictive analytics process, please review the overview of each components in the predictive analytics process: data collection (data mining), data analysis, statistical analysis, predictive modeling and predictive model deployment.