Planning and analysis anywhere, anytime, prevero OneClient and Self-Service BI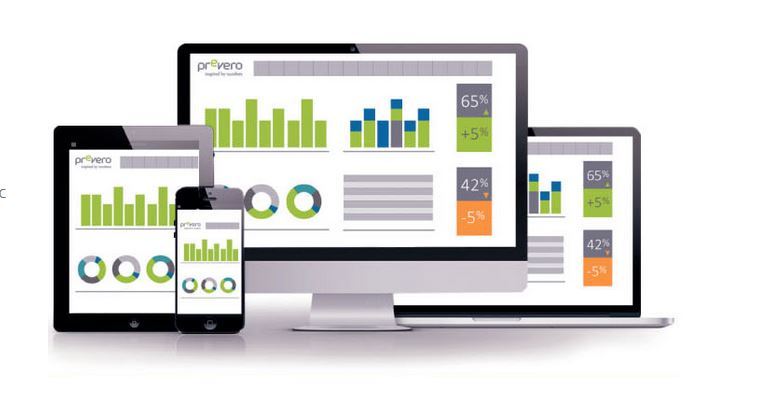 prevero, a leading software provider specializing in business intelligence (BI) and performance management solutions released prevero 9. The new version provides consistent Self-Service BI and CPM supported by workflows and wizards, users from specialist departments can map and modify all kinds of operational contents and processes. Additionally, the solution's user interface is now significantly clearer and simpler than ever before. To plan and analyze company data in a completely flexible way users can now access worksheets via the OneClient in different browsers on both fixed and mobile devices, as well as in the cloud. These new features will bring significant BI benefits to all customers.
The new features in prevero 9 include an extended allocation wizard enabling users to commit specific base values for top-down planning as well as the option of defining target values and analyzing their effects. A revised analysis and target value assistant is also available, which makes calculations more transparent. Users can now use the solution to plan with absolute, relative and calculated values thanks to direct back-calculation and calculation in cells.
AGRAVIS Raiffeisen AG is the first customer to use prevero 9 for comprehensive sales management across the entire group. "We are delighted that one of the leading companies in agricultural trade opted for our new prevero 9 version," says Alexander Springer, CEO at prevero. "Thanks to numerous enhancements in this version, AGRAVIS will benefit from optimized sales management with decentralized use."
prevero Sales Management offers an integrated approach to planning, analysis, forecasting and reporting. The solution's planning function provides a basis to determine requirements, demands and processes for sales and production. It allows users to define optimal sales dimensions (e.g. customers, products or regions) and to generate precise recommendations for individual segments and customers. With its integrated approach, the solution covers different planning horizons (short-term, medium-term and long-term planning), as well as various types of planning, supporting and assisting users during the entire reporting process.
The various solutions of the new platform address the requirements of conventional users and Power Users quickly and easily when creating multidimensional applications for all departments of the company. prevero's technology can be seamlessly integrated into existing system environments. All actual data are accessed in the same way as in a data warehouse according to the "Single Point of Truth" principle. Subsequently, users can analyze and evaluate the information according to proven scientific methods.
prevero provides business intelligence solutions for business planning, analysis, reporting, performance management and controlling. The prevero 360 platform offers a comprehensive CPM (Corporate Performance Management) environment with a set of well-founded business applications for all areas of strategic and operative business management. These areas include project performance management, strategic planning, risk management, consolidation, individual BI, integrated profit and financial planning, as well as sector-specific management. prevero also provides special data models for energy providers, airports and sports clubs customized for the particular requirements of the respective sectors.