Review
SOFA Statistics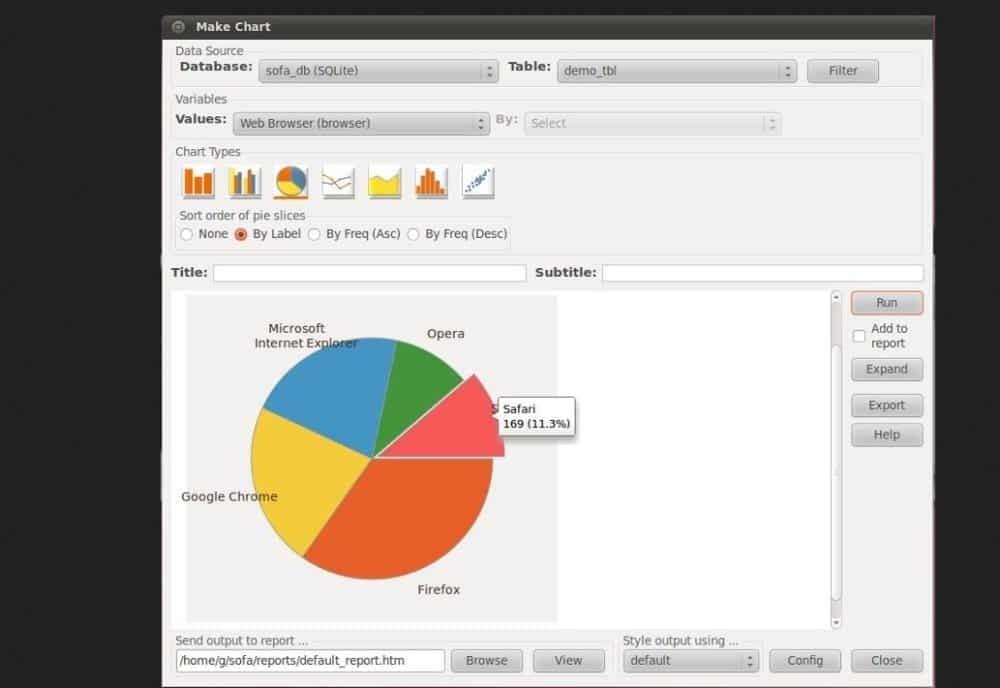 Overview
SOFA is a user-friendly statistics, analysis, & reporting program. It is free, with an emphasis on ease of use, learn as you go, and beautiful output
Statistical Software Free
• Beauty-Attractive Output
• Database friendly
• Spreadsheet friendly
• Data entry friendly
• Output you can share easily.
Small (<50 employees), Medium (50 to 1000 Enterprise (>1001 employees)
What is best?
• Beauty-Attractive Output
• Database friendly
• Spreadsheet friendly
• Data entry friendly
SOFA Statistics is a complete package for statistics that is user friendly and provide open source statistics and analysis. SOFA statistics features the beauty- attractive output feature.
The beauty-attractive feature enables users to perform analysis or statistics programming. This feature therefore provides users with a good platform for giving out presentations and automated reporting without reworking or manual formatting. SOFA Statistics is database friendly to its users.
This enables users to connect directly to his or her database and all the tables unlike other statistic s programs which require users to import data from their database before starting to use their data. Sofa Statistics enable users to edit data within or from SOFA. Users are also able to use simple data filters so as to focus on the subset of their table that they are interested in. SOFA Statistics is also spreadsheet friendly as its tabular output is in a form that enables users to open it directly in MS Excel or also paste the output form into the OpenOffice Calc.
Users can also export data into an Excel spreadsheet format by using SOFA Statistics. Data tacticians are able to perform easy data recording using a simple form. The data analyzed or output by SOFA Statistics can also be shared easily. This is because the tabular output or data analyzed is in HTML format therefore enabling users to put it directly on their website or internet or even keep it in a spreadsheet.
The output data can be represented in high quality and in a range of attractive charts such as clustered bar charts, simple bar charts, histograms and many more.