OpenPeak and SAP to Maximize Mobile Productivity for Enterprises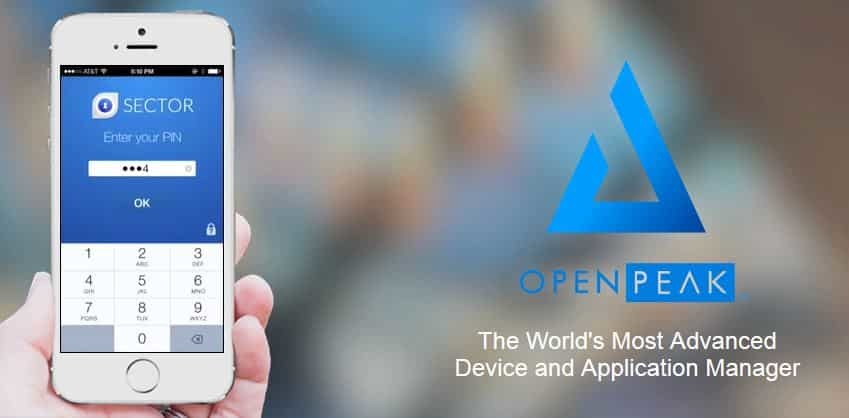 OpenPeak and SAP to Maximize Mobile Productivity for Enterprises : OpenPeak Inc. and SAP announced a global original equipment manufacturer (OEM) agreement that includes plans to bundle software with OpenPeak's white-label mobile enterprise management solution. Through this partnership, OpenPeak and its resellers can provide enterprise customers with a platform-agnostic mobile solution to administer and manage enterprise applications with best-in-class analytics within a secure, containerized mobile workspace.
The solution is designed to give enterprise end-users integrated, secure and user-friendly access to SAP Business Suite, while providing unified management, business intelligence (BI) and analytics to help enterprises streamline and manage the BYOD environment.
OpenPeak and SAP to Maximize Mobile Productivity for Enterprises
OpenPeak, a leading enterprise mobility management solutions provider streamlines application on-boarding to help companies quickly deploy business applications. The platform includes automatic configuration, provisioning, support for both iOS and Android devices, plus the ability to evaluate business productivity via mobile use metrics.
The solution will combine OpenPeak's white-label mobile enterprise management, device delivery and activation services with key SAP solutions to offer a more cohesive deployment-ready, secure and well-managed enterprise mobility solution for the marketplace. The combined solution is planned to include:
• SAP HANA platform for Big Data and analytics within applications and across the secure container. The OpenPeak solution will enable integration with SAP BusinessObjects BI solutions, the SAP InfiniteInsight solution and SAP Lumira software, providing one of the best-in-class predictive analytics to help optimize business efficiency and productivity.
• Cohesive and highly secure enterprise mobility management, personal data privacy, data encryption and corporate VPN, as well as the ability to decommission lost or stolen devices, plus split-billing capability to help enterprise customers manage mobile expenses.
"By working with SAP, we can now enable our resellers to deliver one of the most powerful platforms on the market to enterprise customers, combining mobility management, security, enterprise apps, services and actionable analytics in one tightly integrated package," said OpenPeak Chairman and CEO Dan Gittleman. "Today's announcement is a strong testament to the quality of our solution that, through this collaboration, aims to offer enterprises a tremendous opportunity to leverage insightful data on mobile usage to help maximize productivity and profitability."
The planned solution will be available exclusively to carrier customers and service providers offering OpenPeak's SECTOR Network of more than 100 secure, third-party business apps. By selling the SECTOR portfolio alongside SAP solutions, service providers can leverage this technology to quickly deliver industry-specific solutions and meet the needs of their enterprise mobility customers without additional development effort.