Review
iTrent HR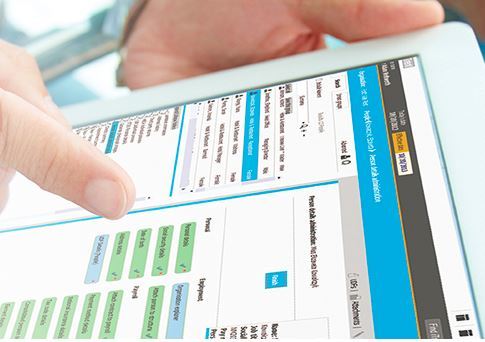 Overview
Minimize costs and reduce HR's administrative workload with automated correspondence for tasks such as contract generation, diversity & establishment monitoring, key date tracking, disciplinary & grievance management, and automated starter, transfer and leaver processing
Core HR Software, HR Service Delivery Software, HRMS Software, Talent Management Software, Workforce Management Software
• Recruiting
• Payroll
• Analytics
• Service
Small (<50 employees), Medium (50 to 1000 Enterprise (>1001 employees)
What is best?
• Recruiting
• Payroll
• Analytics
• Service
What are the benefits?
•Intelligent virtual assistant that instantly and efficiently deals with laborious admin tasks.
•Improve record management and reduce admin with paper-free HR and super--efficient archiving.
•Comprehensive view of your organisation and understand complex HR structures – all with our automatically-generated interactive organisation charts.
iTrent HR software delivers end to end HR management modules that deliver automation where it is needed and enable HR teams to streamline HR management and administration processes.Minimize costs and reduce HR's administrative workload with automated correspondence for tasks such as contract generation, diversity & establishment monitoring, key date tracking, disciplinary & grievance management, and automated starter, transfer and leaver processing. Reduce employee absence costs and achieve greater accuracy by automating many of the traditionally manual processes associated with absence.
Access to powerful performance indicators and analytics supports identification and proactive prevention of common causes of absence. Plot organization units, roles and attributes on to a graphical organization structure and use powerful Match and Gap functionality to identify resource gaps and strengths, giving you strong decision support for the users business.
iTrent talent management software will support the user in the delivery of your talent management strategy. iTrent recruits and attracts and will quickly manage the best candidates with branded recruitment web pages, comprehensive applicant processing and integration with HR records, it develops employee centric development, with identification of learning needs and tracking of employee progress. iTrent also retains the users most valued people finding career, promotion and personal development opportunities elsewhere and it also manages performance, rewards employees and succession plans.
iTrent's payroll software improves payroll efficiencies, with features including Batch scheduling, Net-to-gross calculation, RTI & Pensions reform compliance, Retrospection, reporting and web-based manager and employee self-service it reduces payroll costs it also takes the paper out of payroll with automated workflow and authorization, employee and manager self-service, E-filing and E-Payslips for reduced printing costs, storage and information process, it ensures compliance and protects data are well secured iTrent software has been built to withstand the most stringent security challenges, supported by a dedicated team of legislation advisors.
It provides powerful search, query and analysis, reporting, dashboards, predictive analytics and organization modelers give senior people the management information they need to analyses resource distribution using self-service, improved absence monitoring and the use of KPIs and analytics (including the Bradford factor and absence pattern views) will provide you with the information required to identify common causes of absence and take action and it identifies inaccurate and inefficient travel and expenses processes are eradicated, as employees and managers take responsibility for travel and expenses claims with anytime access to iTrent payroll software from any web enabled device.
You may like to read: Top Core Human Resource Management Software (Core HR) and How to Select the Best Human Resource Software for Your Business