Best Privately Held Software Companies Runs NetSuite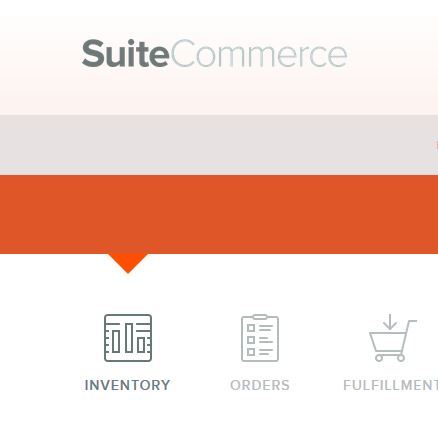 Best Privately Held Software Companies Runs NetSuite : NetSuite, the leading provider of cloud-based financials / ERP and omnichannel commerce software suites, announced that more than half of the companies on the 2014 JMP Securities "Hot 100 Best Privately Held Software Companies" list run their mission-critical business processes on NetSuite's unified cloud business management suite.
The "Hot 100" firms are identified by JMP Securities, a San Francisco-based boutique investment bank, as the software industry's leading private companies. NetSuite customers DataSift and Viewpoint Construction Software are among the high-growth innovators on the "Hot 100" list. Both organizations rely on NetSuite OneWorld for agile global business management and readiness for multinational expansion.
High-growth software companies face unique business challenges scaling their business. They require agile and flexible systems that can grow with their business. Such organizations also need comprehensive financial management capabilities that can handle complex multi-element revenue recognition demands, provide billing flexibility to support multiple revenue streams including subscriptions, as well as establish strict financial controls that can help prepare software companies for a public offering. For years, the effectiveness of software companies' financial and business operations was constrained by on-premise software and manual processes. On-premise software lacks the scalability needed by fast-growing, international businesses. Many software companies still rely on highly inefficient, spreadsheet-driven manual procedures to manage key business processes such as billing, purchases, expenditure approvals, financial reporting, contract renewal, professional services automation and revenue recognition. It's very costly to install and maintain traditional on-premise software, and the complexities of the systems don't scale with a growing employee base.
NetSuite delivers the right combination of scalability, flexibility and cost-effectiveness. NetSuite's cloud-based ERP suite is the solution of choice for the software industry, running critical business processes for hundreds of the most innovative software companies. And for software companies seeking to grow their business globally, NetSuite OneWorld meets the needs of global software companies with built-in support for real-time multi-subsidiary financial consolidation and reporting, multi-currency, multinational taxation rules and unified real-time views into the business performance of each and every subsidiary. NetSuite is uniquely positioned to serve today's best and brightest firms by providing an integrated, focused set of functionality for software companies. With NetSuite, software companies are able to focus on innovation and growth while enjoying streamlined billing and renewal processes, accurate financial reporting and the ability to meet revenue recognition requirements and comply with the new revenue recognition standards known as ASU 2014-09.
With support for 190 currencies, 19 languages, and automated tax compliance in over 50 countries, NetSuite OneWorld brings software companies key features and benefits including:
• Financial consolidation. NetSuite OneWorld supplies a unified platform for global subsidiary management and financial visibility, providing a real-time view of global financials.
• Multi-currency management. NetSuite OneWorld provides support for multi-currency transactions in over 190 currencies, enabling software companies to seamlessly expand into new global markets and accommodate customer preferences.
• Billing and revenue recognition. NetSuite's billing and revenue recognition capabilities can streamline a software company's diverse revenue streams, whether revenue comes from subscriptions, professional services or technical support.
• Deep customizability and integration. The SuiteCloud Development Platform allows software companies to customize NetSuite to meet their unique business requirements and to incorporate third-party cloud applications from NetSuite partners.
• Robust CRM. NetSuite CRM enables software companies to better cultivate and manage profitable relationships with a single, consolidated record of account information and customer/prospect interactions and natively integrate that information with financials data.
• Professional services automation. Optional PSA capabilities with NetSuite Services Resource Planning (SRP) give software company services teams capabilities for project management and project accounting, as well as resource optimization and time and expense management.
Members of the 2014 JMP "Hot 100" list who rely on NetSuite to power their growth, expansion and innovation include:
DataSift , a leading social data platform with more than 1,000 customers in over 40 countries, including Dell, CBS Interactive and Yum Brands, implemented NetSuite OneWorld in October 2013 to replace a Xero accounting application and support its rapid growth in revenue and workforce, which have both doubled in the past year.
Viewpoint Construction Software, a global provider of construction-specific software solutions and services, has grown revenue 40 percent annually and increased its workforce from 140 to more than 700 in its five years running on NetSuite.