Review
Covisint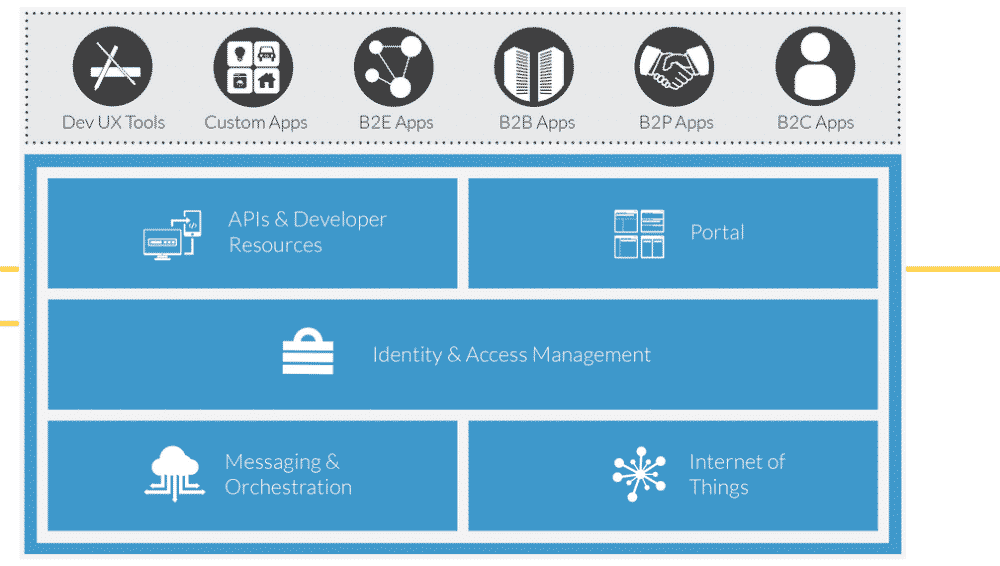 Overview
Covisint provides an open, developer-friendly, enterprise-class cloud platform to facilitate the rapid development and deployment of Internet of Things (IoT), Identity Management (IdM), and B2B collaboration solutions.
Customer branded environment.
Dynamic procurement trading communities.
Tranformational product develeopment.
B2B integration.
Multi-tiered integration supply chain.
Single sing on:
$2 / user, per month
single sign on plus:
$4 / user, per month
enterprise:
$8 / user, per month
enterprise plus:
Contact for Pricing
Small (<50 employees), Medium (50 to 1000 Enterprise (>1001 employees)
Covisint is the leading Cloud Platform for building Identity and Internet of Things (IoT) applications. The Cloud Platform technology facilitates the rapid development of identification, authorization and connection of complex networks of people, processes, systems and things. The Covisint Cloud Platform supports customers in their endeavors to securely identify, authenticate and connect users, devices, applications and information. Covisint is the cloud platform of choice for enabling Internet of Things and identity-centric solutions – securely and at scale. It allows developers, partners and customers to innovate and drive digital transformation faster with less cost, complexity and risk. It provides secure and seamless connections between people, processes, systems, and things for global enterprises. Its next generation IoT vision and platform will change the world and create unprecedented value by securely connecting the unconnected in ways never thought possible. The Covisint Cloud Platorm enables organizatons to build highly scalable cloud applicatons for sharing trusted informaton across complex external ecosystems of customers, suppliers, dealers, and distributors, making it easy to collaborate securely outside of company frewalls. Covisint has provided authentcaton and access to systems across disparate security domains to the world's largest enterprises for over 15 years. he Covisint Cloud Platorm is built to accelerate the pace of innovaton, with security in mind. Developers have access to SDKs and a comprehensive suite of RESTful APIs, making it easy to quickly build and customize IoT and identty-centric solutons or applicatons according to specifc needs. The Covisint Cloud Platorm enables enterprises to centrally manage the enter identty lifecycle of their internal and external users, as well as their access to resources across the enterprise. The Platorm enables enterprises perform rapid, secure and flexible integraton of data eliminatng the cost and complexity of changing document types, data formats, protocols, or creatng and syndicatng integratons for machine-to-machine, applicaton-to applicaton, creatng composite applicatons or managing provisioning, authentcaton and authorizaton for your system integraton needs. Leverage platorm capabilites to create customized business logic based on events, process sequences, or analytic thresholds, to deliver notificatons, or take other actons. The Covisint Cloud Platorm standardizes how these device identtes are represented; making sure that the highest level of integrity can be maintained at scale.