Review
People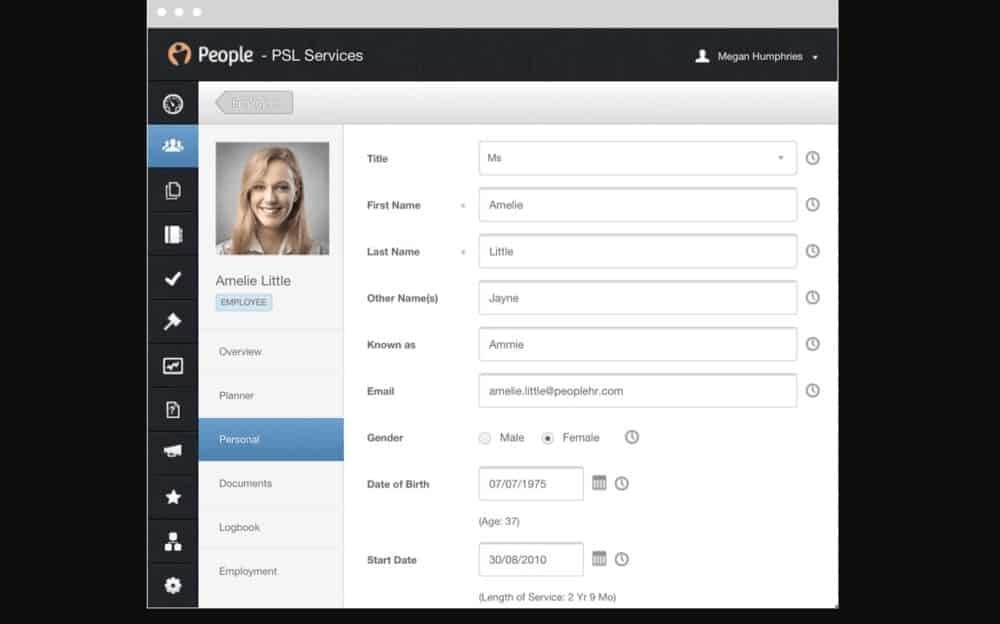 Overview
People automates most of your basic HR processes, so you can focus on the areas of HR that really matter to your company. And with a ton of exclusive extras designed to help you make a noticeable, positive difference, you will quickly see huge company-wide benefits from your new way of working.
• HR Essentials
• ATS
• Performance Management
• Ripple Workflow
• Follow Me TM
• Missions
• Mobile App
• Continuous Feature Development
• Integrations
Price per employee per month:
• Starter - $1.30
• Team - $1.95
• Professional - $3.25
• Enterprise - $ 4.60
• Elite - $ 6.55
Small (<50 employees), Medium (50 to 1000 Enterprise (>1001 employees)
What is best?
• HR Essentials
• ATS
• Performance Management
• Ripple Workflow
• Follow Me TM
• Missions
• Mobile App
• Continuous Feature Development
What are the benefits?
•Instantly generate powerful reports with graphical impact, to easily gather memorable insights about the company stats that matter
•Advice and measures your performance against real HR
• Mobile App
• Centralised Control of Your Workforce
People is a software for human resource management system that allows users to document, track, follow-up, resolve, report and even automate employee information, performance, administrative tasks, payroll , processes and other key company activities and deliverables within its platform. People software's interface is organized into different modules that are user-friendly. It serves as a centralized access and control tool for various functions in managing employee data, performance, compensation and benefits. Because controls are streamlined, managers and HR personnel can follow through these tasks efficiently and accurately.
To add to this, People's RippleTM Workflow feature allows users to automate and schedule specific regular tasks through customizable workflows. People's 'Follow Me'TM feature also ensures key tasks related to changes or updates in information are never overlooked with prompts showing checklists of these tasks. It also helps you gauge your company's performance and standing against competing companies in terms of HR-related metrics. It also offers support through advice and tips on how to improve employee satisfaction, utilization and other HR key indicators.
Its performance management interface allows managers to create and align performance measurements into the system and document a collaborative approach to addressing performance gaps with his/her employee. It also supports 3600 feedback sharing that allows colleagues to anonymously provide feedback for each other.
The manager view allows him/her to quickly identify individual and team performance trends as well as top performers, and top individuals for specific characteristics.People's reports are comprehensive and also correlate collected data to cost, and other related data. It also allows users to run specific queries through its query tool even for simple queries like count of employees with surnames starting with the letter S.The software can be integrated with other systems like Google, Rota Cloud, Sage Payroll and others, while also supporting import and export of data.
You may like to read: Free and Open Source Human Resource ( HR) Software, How to Select the Best Human Resource Software for Your Small Business and Human Resource Software for Small Business