Review
TIBCO Event Processing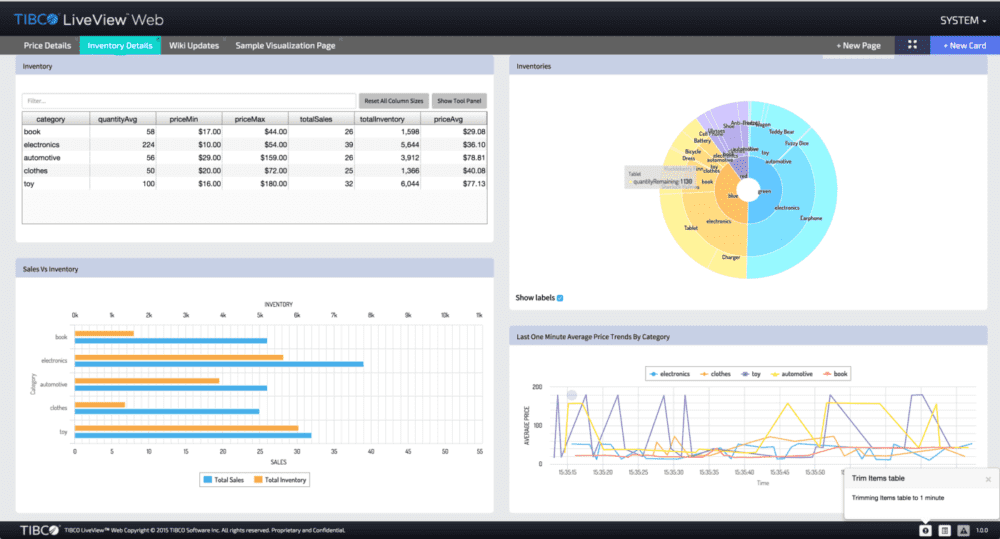 Overview
TIBCO's event-driven solutions help you find insights by augmenting your traditional data intelligence processes, and by discovering actions that have the potential to transform your company.
Big Data Streaming Analytics
Small (<50 employees), Medium (50 to 1000 Enterprise (>1001 employees)
TIBCO Event Processing is created for businesses to help conquer challenges and seize opportunities and turn it into a complete advantage for their own. By augmenting a company's traditional data intelligence, TIBCO Event Processing will be able to find an event-driven solution for better data management.By using data analysis, discover what actions are needed to be done in order to transform the company and be able to anticipate awareness on customer's preferences and needs from the business. By getting the right information of the customer, a company will be able to act according to their needs. TIBCO Event Processing's analytics for digital business can increase a company's presence that is updated with the digital age. This involves providing different marketing strategies that can be delivered via personalized SMS or other form of communication and have the consumers want to make that transaction.
TIBCO Event Processing works on capturing information that are vital to the company, collecting data that may give insights for better planning and analyzing the information to better put it in to action. TIBCO's Event Processing Analytics solution makes interacting with machines, collaborating and solution finding done faster than ever before. TIBCO Event Processing aims to get the best of both worlds when it comes to human insights as well as Algorithmic Automation. Real time even analytics provide a great advantage for a company to be on top of the others when making the right decisions that is beneficial for the business.TIBCO Event Processing also provides accurate and real time view of inventories and a 360 customer view that enables the company to make effective business decisions and better visibility in all operations.