Modeling Cloud from Host Analytics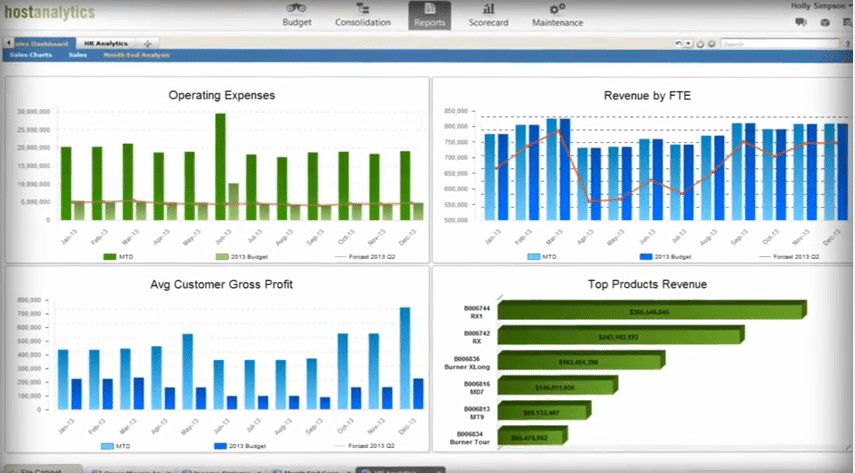 Modeling Cloud from Host Analytics : Host Analytics Modeling Cloud, is a new module in Host Analytics Cloud EPM Suite which is designed to serve business users wherever they work in Excel spreadsheets or via a web browser or mobile device. Host Analytics is a leader in cloud-based enterprise performance management (EPM), offering a suite of financial applications for planning, consolidation, reporting, and analytics. Modeling Cloud allows users to perform advanced modeling on large volumes of data by creating what-if scenarios and adding members and calculations on the fly in their own environment. Offering Excel, web, and mobile user interfaces, Modeling Cloud allows users to quickly perform real-time interactive data exploration with self-service query and analysis capabilities.
As modern businesses become more and more metrics-driven, departments are under increasing pressure to anticipate future business outcomes and show how those outcomes will impact critical company metrics and targets. Unfortunately, much of that modeling today happens in disconnected desktop spreadsheets that lack the needed data scalability, security, and dimensionality required to be effective. Beyond that, they are not well-integrated into monthly and quarterly financial plans, leaving the broader business operating with an outdated view of what's happening at the operational level.
Host Analytics Modeling Cloud addresses issues businesses are facing by providing Self-service interactive query and analysis, Advanced modeling and Excel-based reporting. Self-service interactive query and analysis let finance and business users analyze the data in any way that they like with speed-of-thought response times. Business users can rapidly analyze profitability by product, by period, by geography, by business scenario. Advanced modeling let users create new members, calculations, sub-models, and even business dimensions in models with no support from IT. So a business leader considering selling a product through a reseller channel can easily add that business dimension and try to understand the volume and margin implications of that change. Excel-based reporting enables the organizations to harness the full power of Excel for information presentation while ensuring "one version of the truth" from a centralized, secure data store.
Modeling cloud empowers users within and beyond finance by providing deeper insights, with the ability to anticipate business outcomes and inform financial plans. Empowered users can collaborate securely across Excel, web and mobile interfaces with no IT support required. And they can deploy new modeling applications quickly and securely via the cloud. Host Analytics Modeling Cloud incorporates a number of modern technologies to address business user modeling in a way that goes beyond traditional solutions. Modeling cloud uses HTML5, NoSQL, In-memory Computing, and cloud-based calculation engine to deliver along with the elastic scalability and lower overall costs of a natively multitenant cloud architecture. Analytical views and reports are saved in a common, cross-platform format.With Modeling Cloud, users can create a report in Excel and view it unchanged on a mobile device, or create a report in a web browser for a power user to analyze in Excel. Modeling Cloud integrates with the rest of the Host Analytics Cloud EPM Suite, enhancing the existing planning, close, reporting, and analytics modules for a complete EPM solution.