Review
Impact Radius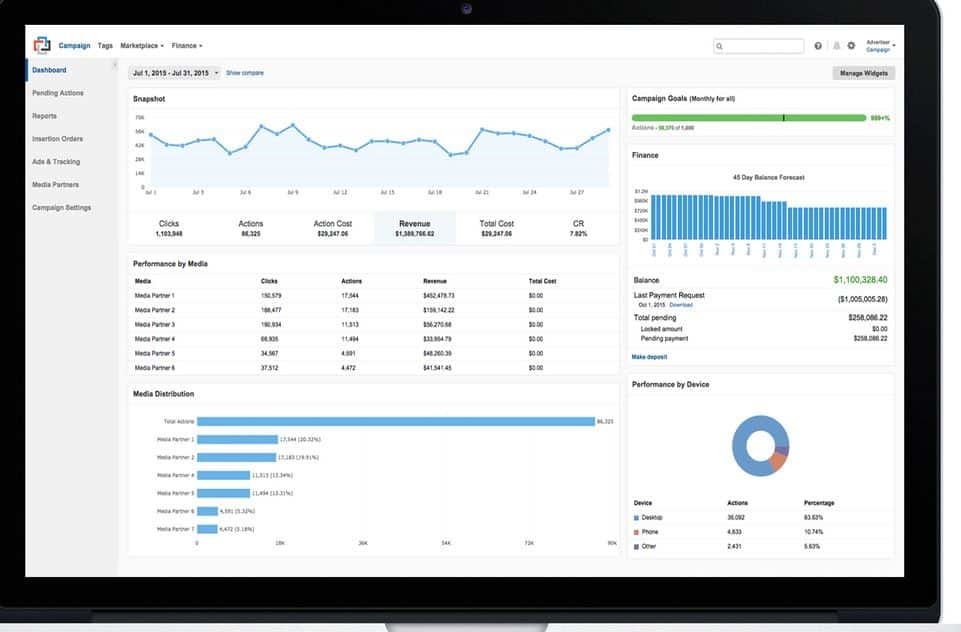 Overview
Impact Radius'​ digital marketing platform enables significant improvement in the return on global advertising spend for brands and agencies. The company provides a fully-integrated suite of products for media attribution, performance marketing, tag management and mobile analytics.
Advertising Analytics Software
•Affiliate Marketing
•Marketing Attribution
•Ad Fraud Protection
•Tag Management
Small (<50 employees), Medium (50 to 1000 Enterprise (>1001 employees)
What is best?
•Affiliate Marketing
•Marketing Attribution
•Ad Fraud Protection
•Tag Management
Impact Radius is the smarter way to manage digital marketing. Its developers understand that legacy affiliate networks are costly and opaque with outdated technology. Advertisers need tracking that goes beyond last click to compensate partners for their true value. Consequently the platform allows its users to fully automate their affiliate marketing and strategic partner programs.
Partner Manager combines the most advanced, accurate tracking technology with flexible contracting and an automated payment processing system for direct affiliate management and program growth. Impact Radius unites all its users data together in one centralized hub, Media Manager provides marketers with an intuitive dashboard with unparalleled insight into advertising spend and the customer conversion path. Marketers can track, analyze and optimize their campaigns with streamlined multi-channel reporting to gain insights and boost ROI by effectively dealing with the dilemma of fragmented tracking that makes multi-channel marketing chaotic and difficult to analyze.
Forensiq is Impact Radius' award winning ad fraud detection platform. It eliminates fraud across all channels including display, affiliate, mobile, install and paid search. Its team of data scientists uses a multi-layered scientific approach to protect against the most sophisticated fraud tactics in online advertising. This provides users with a comprehensive solution that can uncover and programmatically eliminate high-risk activity by fraudulent actors from bid request to conversion.
And with the Tag Manager users can implement one-click tag management across all channels – including mobile – and control firing to ensure accuracy and eliminate duplicate payouts. This eliminates the need to wait for IT to deploy third-party tags which is not only costly but also impairs marketing agility and revenue growth.
You may like to read: Top Advertising Analytics Software, How to Select the Best Marketing Analytics Software for Your Business and How to Select the Best Web Analytics Software for Your Business
Impact Radius ScreenShots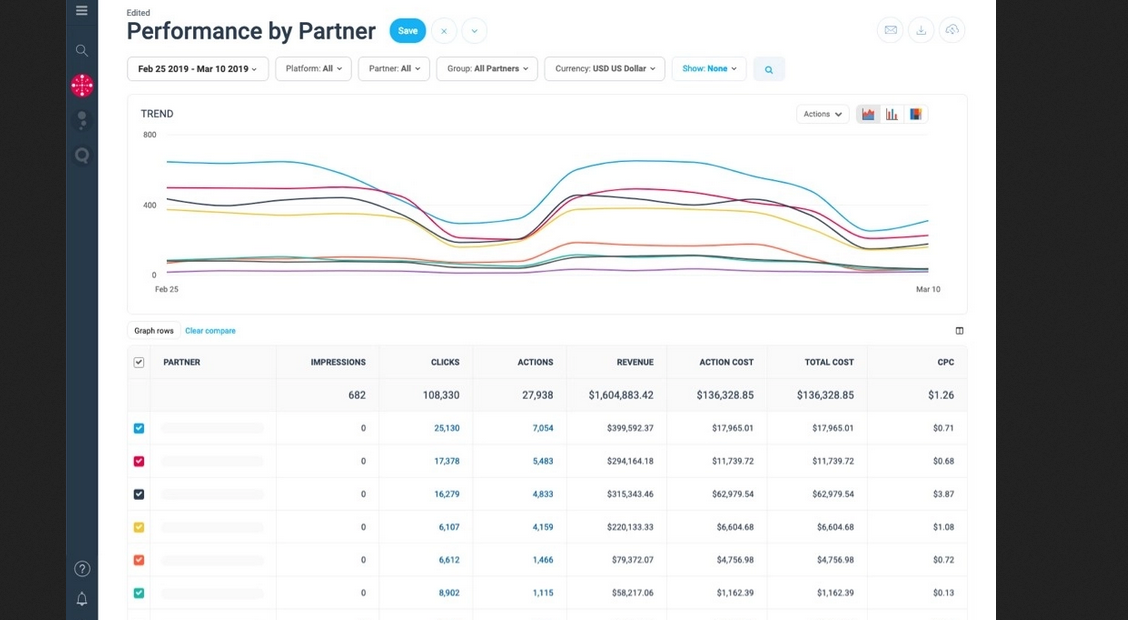 Impact Radius Videos