Review
Ooyala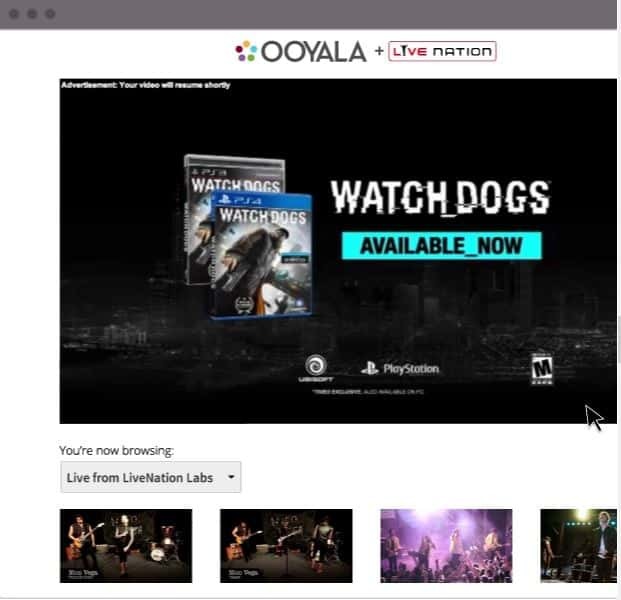 Overview
Ooyala comprehensive suite of video workflow, publishing, analytics and advertising products help you engage your audience and earn more with personalized OTT experiences.
Advertising Analytics Software
•Ooyala
•Ooyala Flex
•Ooyala Pulse
•Ooyala IQ
Small (<50 employees), Medium (50 to 1000 Enterprise (>1001 employees)
What is best?
•Ooyala
•Ooyala Flex
•Ooyala Pulse
•Ooyala IQ
Ooyala helps deliver content that connects. A US-based subsidiary of global telecommunications and IT services company Telstra, Ooyala's comprehensive suite of offerings includes one of the world's largest premium video platforms, a leading ad serving and programmatic platform and media logistics solution.
Built with superior analytics capabilities for advanced business intelligence and a strong commitment to customers' success, Ooyala's industry-leading end-to-end solutions help large-scale broadcasters, operators, media companies, enterprises and brands build more engaged and more profitable audiences, and monetize video and TV with personalized, interactive experiences across any screen.
Ooyala supports Customer Success Managers to help define their business goals, establish joint KPI's and ensure that their teams achieve their desired outcomes to maximize their ROI. Moreover, with deep industry knowledge, from enterprise software to video businesses, Ooyala's dedicated Professional Services team of project managers and solution architects helps users to quickly realize value from their investments.
Ooyala enables its users to make the most of their digital assets on every device. Its world-class analytics helps users to engage longer, earn more and build stronger relationships. Furthermore, its sophisticated algorithms offer each viewer personalized options for what to watch next driving more views. Ooyala's Strategic Media Consulting services are backed by wide-ranging experience across media and broadcast technology.
Their consultants take a data-driven approach to provide strategic advice and hands-on support to help users derive value from their video offering. And whether users need help with onboarding, deployment, integration or have a technical issue that needs resolving, Ooyala's global team of experienced professionals are available 24/7 to keep them on the road to success.
You may like to read: Top Advertising Analytics Software, How to Select the Best Marketing Analytics Software for Your Business and How to Select the Best Web Analytics Software for Your Business
Ooyala ScreenShots