Columbia Sportswear Gives Procurement a New Look with Ariba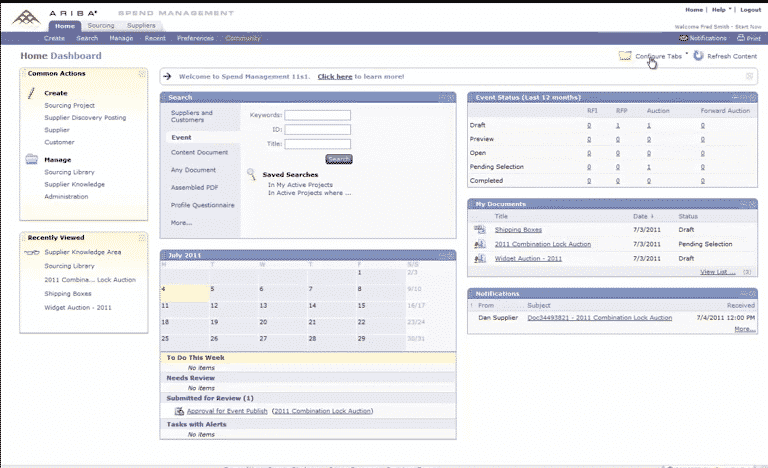 Columbia Sportswear Gives Procurement a New Look with Ariba : Columbia Sportswear Company with the help of Ariba Network, a business network from Ariba, is transforming its procure-to-pay function. It is leveraging Ariba solutions and its business network to fuel a best-in-class process that is driving efficiencies, savings and competitive advantage.
"At Columbia, we're focused on developing innovative products that enable our customers to maximize their performance. This requires efficient and innovative systems in order to maximize our own," said Mike Peel, head, Indirect Procurement, Columbia Sportswear.With Ariba, Columbia has access to cutting-edge solutions and the world's largest business network that enable it to deliver this.
"As one of the most recognized and coveted brands by outdoor enthusiasts, Columbia knows a few things about high performance," said Tim Minahan, senior vice president, Ariba. "In Ariba solutions, Columbia has a powerful set of tools it can use to optimize its supply chain, cost structure and performance while continuing to help its customers reach new levels of excellence."
Like many companies, Columbia traditionally struggled with procure-to-pay operations that relied on paper and manual processing. This led to lengthy processing cycles, high administrative processing costs, too many invoice errors and a difficult time enforcing compliance. With Ariba solutions, Columbia found a way to overcome these challenges.
By integrating Ariba solutions for procurement and invoicing delivered through the Ariba Network with its SAP® ERP software, the company has automated its procure-to-pay process and better aligned its purchase and accounts payable functions. And it is seeing results.
In less than a year, Columbia has transitioned more than 1,200 suppliers to electronic invoicing, dramatically reducing the amount of paper invoices it receives. It has significantly compressed its invoice processing cycle time by enabling electronic workflow, including email approval from mobile devices. And it has improved compliance, assisted by a simple "PO flip" process through which it can automatically convert electronic purchase orders to electronic invoices that are error-free and an exact match.
"With Ariba, we have moved from an inefficient, high-touch procure-to-pay process to one that is nearing world class — eliminating the touch points, accelerating invoice processing and helping us enforce compliance to POs and contracts," Peel said.