SAP advances its business network strategy through acquisition of Concur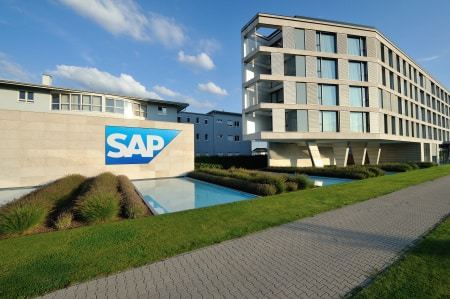 SAP advances its business network strategy through acquisition of Concur: SAP completed the acquisition of Concur Technologies Concur, is a leader in the multi-billion dollar market for travel and expense (T&E) management solutions. SAP advances its business network strategy, with the acquisition of Concur, by delivering a new model for managing business resources, processes and spend in the simplest possible way through the world's largest business network.
All outstanding shares of Concur have been converted into the right to receive US$129 per share in cash. Concur has notified The Nasdaq Stock Market of the completion of the acquisition and expects trading of its common stock to be suspended pending delisting of such shares. Concur is the leading provider of spend management solutions and services in the world, helping companies of all sizes transform the way they manage spend so they can focus on what matters most. Through Concur's open platform, the entire travel and expense ecosystem of customers, suppliers, and developers can access and extend Concur's T&E cloud. Concur's systems adapt to individual employee preferences and scale to meet the needs of companies from small to large.
Concur will operate as a business unit within SAP and continue to be led by its existing management team.
"Social networks have made it easier than ever for us to shop, share and consume. Companies want this same simplicity," said Bill McDermott, CEO of SAP. "SAP provides the largest global network of digitally connected companies for businesses to collaborate, organize and innovate business models in entirely new ways. With the acquisition of Concur, we are expanding this network and delivering on our promise to help companies run simple. Business travel and expense management are notorious business challenges for companies worldwide. I'm thrilled for our customers that the leading solutions for travel and expense management are now part of the SAP Cloud portfolio."
Business is no longer about simply executing a process within a company, it's about orchestrating commerce transactions across an entire value chain. SAP is uniquely positioned to connect companies to the applications, networks and platform they need to discover, connect and collaborate in the networked economy and empower them to win.
• With more than 1.6 million connected companies in 190 countries transacting over half a trillion dollars in commerce on an annual basis, the SAP business network is the largest in the world.
• Leveraging the collaborative commerce capabilities of Ariba, an SAP company, the flexible workforce management capabilities of Fieldglass, the travel and expense capabilities of Concur and the real-time in memory capabilities of the SAP HANA® platform, SAP enables companies to link a virtual network of partners into a shared community and execute key business processes — from procurement, invoicing and payment to staff augmentation and talent management — in a more efficient, informed and simple way.
Expanding the World's Largest Business Network
Concur extends the SAP business network with leading cloud-based solutions for innovative and effortless T&E management that provide total transparency into travel spend wherever it occurs. Concur delivers a unique platform to connect and engage the global travel ecosystem and enables SAP to accelerate its network strategy:
• Concur is the global leader of integrated T&E management solutions for companies of all industries and sizes, with more than 25,000 customers and 25 million active users in over 150 countries.
• Concur addresses the US$1.2 trillion corporate travel market both for travel buyers and the global travel ecosystem, including suppliers, travel management companies, online travel agencies, global distribution systems and app developers.
• When Concur is combined with the Ariba and Fieldglass business networks, SAP will be positioned to power transactions that drive more than US$10 trillion of addressable global spend annually.
"At Concur, we've always imagined the way the world should work. We were founded on the simple idea that complex tasks like expense reports should be effortless for the user, create transparency and insights for businesses and connect people to the community of partners they count on," said Steve Singh, Concur CEO. "We have shared a vision for the perfect trip, and believe that we have only scratched the surface on what's possible when we dream big. With SAP, we are excited to expand on that vision to re-imagine the way businesses manage their resources globally, connecting travel, procurement, contingent workforces or any other spend in real time."
Concur solutions are available for purchase by SAP customers as of the acquisition
Concur is expected to contribute €40–€45 million to SAP's non-IFRS cloud subscriptions and support revenue for the fourth quarter and full year 2014. The contribution to SAP's non-IFRS operating profit in 2014 is expected to be insignificant. SAP will provide 2015 guidance and mid-term targets including Concur in January 2015.