Lidl Opts for SAP for Retail powered by SAP HANA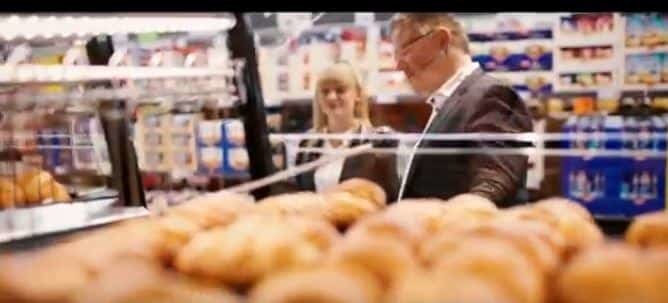 Lidl went live with a new electronic merchandise management and information system based on SAP for Retail powered by SAP HANA at its Austrian stores. With some 10,000 stores and over 140 logistics hubs, Lidl is one of Europe's largest retailers. It operates in 29 countries and has retail outlets in 26 European nations. In the fiscal year 2014/2015, Lidl's 200,000 employees generated sales of approximately €59 billion. And with its sights set firmly on further expansion, the company plans to enter the Lithuanian market in 2016, followed by Serbia and the United States in 2018.
Efficient processes are a key element in Lidl's successful business model of offering top-quality products to millions of European customers at the best possible prices. Making sure these processes are optimized on an ongoing basis requires a powerful IT and application landscape. That's why the company, headquartered in the southern German town of Neckarsulm, is implementing a new merchandise management and information platform ‒ "eLWIS" ‒ based on SAP for Retail powered by SAP HANA companywide as part of its IT strategy.
"This new platform is making us fit for the future," explains Lidl's Alexander Sonnenmoser, Divisional Board Member for Business Technology, who is responsible for the company's entire IT.
Lidl's switch to eLWIS was prompted by the realization that the company's legacy merchandise management system, which had been developed in-house, was coming up against the limits of its capacity for innovation and enhancement. It was hampered by process breaks, redundant master data storage, integration gaps and functional restrictions. Moreover, a combination of myriad interfaces and modules and a decentral server structure was making the task of running and maintaining the system increasingly complex.
Although precisely tailored to Lidl's operations, there was no getting around the fact that the legacy system would have to be enhanced if it were to offer the company new functions and opportunities in the future. With this in mind, Lidl's requirements for the new system included:
• End-to-end processes: Lidl wanted to replace vertical processes with horizontal ones to create a seamless supply chain from the vendor to the customer
• Greater functional scope: inventory valuation, flow of goods management, and so on
• State-of-the-art technologies to meet the challenges ahead
• A centralized IT and application landscape
• Integration capabilities, consistency, and compliance
"We were looking to map integrated process chains right through from the vendor to the customer ‒ rather than individual functions," explains Sonnenmoser.
"That's why we opted for the very latest technology," adds René Sandführ, Executive Vice President IT ERP Systems, who is globally responsible for the company's merchandise management system.