New Upstream Operations Management Solution for Oil and Gas Companies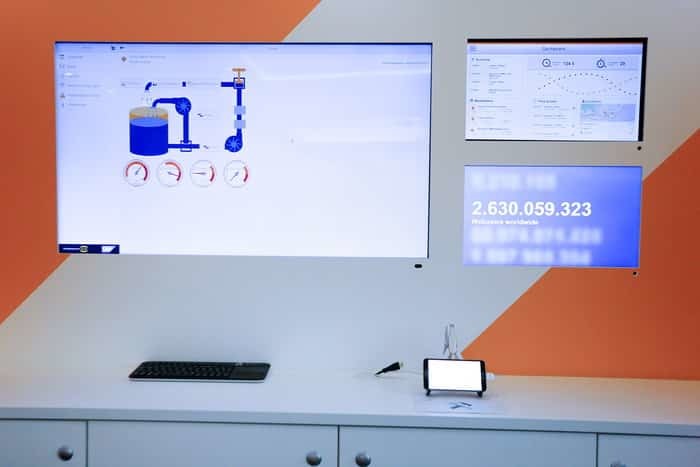 New Upstream Operations Management Solution for Oil and Gas Companies: Accenture and SAP announced a new version of the SAP Upstream Operations Management application, which enables oil and gas companies to improve the accuracy of production data and identify production-optimization opportunities.
"At a time when oil and gas companies need to optimize recovery due to decreasing production in conventional fields and marginally performing unconventional wells, SAP Upstream Operations Management can quickly identify under-performing wells and the underlying causes so that companies can develop action plans to get back on track," said Johan Nell, Accenture's Upstream segment lead. "Because the application is deeply integrated into SAP software, we can leverage the integrated data model from production and maintenance to finance and accounting information. This allows operators to ask new questions such as 'What is my well-by-well profitability?' or 'Which unplanned maintenance events are causing me the biggest production upsets?' The insight this can bring is essential when operators are dealing with an increasingly diverse mix of assets with higher well counts and complex production environments."
As part of the expanding portfolio of solutions and services of Upstream Productions Operations by Accenture and SAP announced earlier this year, SAP Upstream Operations Management was co-developed to address these industry needs by the Accenture and SAP Business Solutions Group and is delivered by SAP.
SAP Upstream Operations Management can replace multiple legacy tools used to support the end-to-end process for field data capture, production allocation and deferment management by consolidating operational processes and detailed production information into a single enterprise system.
"In our recent oil and gas survey, almost half of operators said they are investing or planning to invest in production management. Improvements in production management can return considerable value," said Jill Feblowitz, vice president at IDC Energy Insights. "The ability to identify and analyze deferred production to increase production and reduce downtime is a key capability for a majority of our respondents."
In this new version of the application, field information can be automatically captured from real-time systems or entered manually using the latest SAP Fiori® user experience interface technology, helping operators to reduce the amount of time spent entering and managing data.
The enhanced allocation engine can run on the SAP HANA platform and can process complex production scenarios. Since SAP Upstream Operations Management provides a single view of production volumes, it can be scaled to model and run an entire organization's set of production networks in a single instance.
New production deferment tools allow operators to directly link production outages to maintenance events to provide an unparalleled level of insight into production issues. The application uses the leading SAP software as the backbone, with Accenture providing global capabilities for process design, system implementation and ongoing support services.
"SAP Upstream Operations Management allows operators to understand performance across the company with a scalable enterprise platform from SAP," said Isabella Groegor-Cechowicz, SAP global vice president and head of the Oil and Gas Industry Business Unit. "We help oil and gas companies 'run simple' by enabling production managers to allocate volumes back to the wellhead, providing maintenance managers with capabilities to view and plan activities across an operations network, allowing asset managers to link data across assets, including the well level."