Review
Aerospike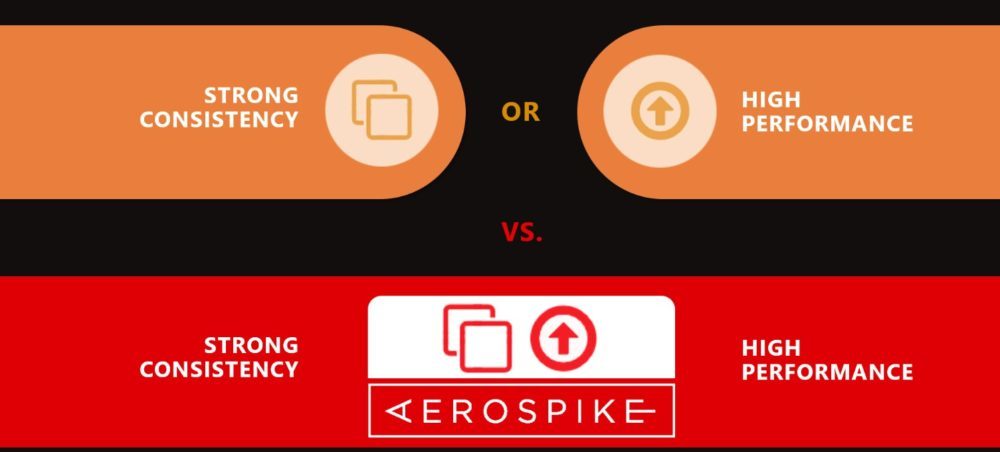 Overview
Aerospike is the world's leading enterprise-grade, internet scale, key-value store database whose patented Hybrid Memory Architecture™ enables digital transformation by powering real-time, mission critical applications and analysis
NoSQL Key Value Databases
• Patented Hybrid Memory Architecture delivers elastic, predictable performance at internet scale
• Real-time decisioning on large, continuously updated datasets
• Dynamic Network Optimization drives better quality of service and allows for optimal use of resources
• The sharding removes any need to overlook to make sure if balanced correctly
• Transport Layer Security
• Server side clustering
Small (<50 employees), Medium (50 to 1000 Enterprise (>1001 employees)
What is best?
• Patented Hybrid Memory Architecture delivers elastic, predictable performance at internet scale
• Real-time decisioning on large, continuously updated datasets
• Dynamic Network Optimization drives better quality of service and allows for optimal use of resources
What are the benefits?
• Eliminate complex, costly caching layers commonly used in NoSQL and in-memory solutions
• Combine strong consistency with high performance
• Power enterprise digital transformation by enabling business moments to be acted upon in real-time
• Low Total Cost of Ownership (TCO) : Requires significantly lower quantities of DRAM, always accessing the information from SSDs resulting in node reductions of 4x-10x
Aerospike is the world's leading enterprise-grade, internet scale, key-value store database whose patented Hybrid Memory Architecture™ enables digital transformation by powering real-time, mission critical applications and analysis. Only Aerospike delivers strong consistency, predictable high performance and low TCO with linear scalability. Serving the financial services, banking, telecommunications, technology, retail / ecommerce, adtech / martech and gaming industries, Aerospike has proven customer deployments with zero downtime. The patented Aerospike Hybrid Memory Architecture™ achieves strong consistency simultaneously with high performance and thus can be used at the core of any data architecture. Aerospike powers SoRs where correctness is required at internet scale, for predictive analysis and data agility, as well as SoEs where performance is paramount. Plus, the Aerospike database can serve as the foundation for modern applications – including those based on micro-services. Aerospike achieves internet-scale levels of transactions in milliseconds. Aerospike's unprecedented speed and scale allows telco service providers to use real-time decisioning in every faucet of their services and operations. Real-time decisions enable service providers to apply data science effectively and digitize the telco value chain end-to-end. Aerospike gives the choice between in-memory storage (e.g. to cache user session data) or SSD disk storage (for durability) without any compromise in performance. It has a powerful query language, and enables users to define custom aggregation functions based on the Lua programming language which is very flexible especially when it comes to defining business related aggregation algorithms. Aerospike is entirely schema-less. This means that sets and bins do not need to be defined upfront and can instead be added during runtime, providing maximum flexibility for applications.