Review
Namely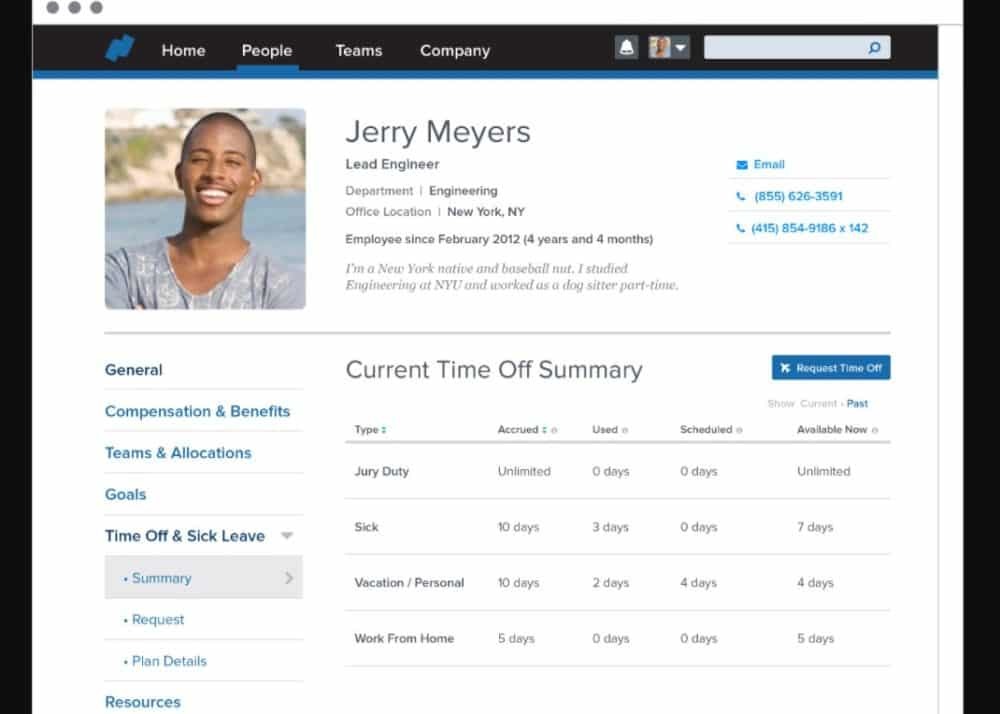 Overview
Namely is the first HR platform that employees actually love to use. Namely's powerful, easy-to-use technology allows companies to handle all of their HR, payroll, and benefits in one place. Coupled with dedicated account support, every Namely client gets the software and service they need to deliver great HR and a strong, engaged company culture.
• Modern HR:
• Payroll
• Timekeeping
• Simplified Employee Benefits
• Talent Management
• Managed Services
Small (<50 employees), Medium (50 to 1000 Enterprise (>1001 employees)
What is best?
• Modern HR:
• Payroll
• Timekeeping
• Simplified Employee Benefits
• Talent Management
• Managed Services
What are the benefits?
•A centralized, flexible system of record for all your employee data.
•Stay up to date on everything going on in your company.
•Put the whole company at your fingertips—anytime, anywhere
•Configure employee profiles with any fields your company needs.
Namely is an HR Platform that consolidates various HR Processes and Employee management modules into a single software. It supports a paperless environment as it allows users to collect, maintain and update employee information into a centralized database. It has a mobile app for mobile access and better connectivity and is compatible with Android, iPhones, and iPads.
Namely supports better visibility and communication within the company both through its newsfeed and network feature. Its interface is like a corporate social media outlet similar to Facebook, Linked-in or Twitter, and supports a transparent 3600 feedback environment. It also gives both employees and managers a view of their performance progress, goals, competencies and other important employee performance data that supports a complete performance review.
Namely's HR modules covers all HR processes from recruitment, payroll, timekeeping, and employee database to benefits management, HR Guidance, employee services, supported by their own team of experts. Approval workflows and access permissions can be customized for different levels and roles for security and control while also aligning to the company's growth and organizational structure.
As it functions as data hub for employee information and performance data, it is also able to provide comprehensive reports for both HR and Managers. Its features are all customizable so users can have it tailor fit to their needs. It also has a downloadble API that allows users to integrate Namely with other systems that they use easily.
Namely works with a long roster of partners supporting the its own development, deployment, functionality and software support.
You may like to read: How to Select the Best Human Resource Software for Your Business and Free and Top Payroll Software: The Best of the Payroll Software for Small Business