Laird Selects Aras to Streamline Global Product Development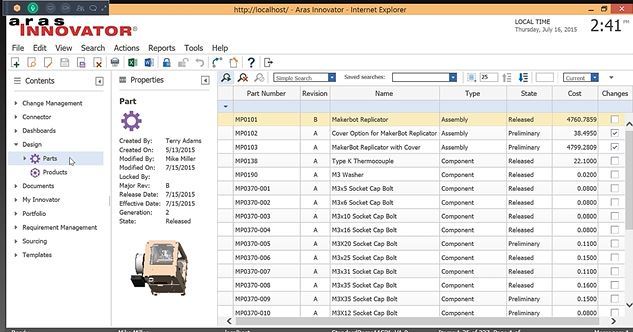 Laird Selects Aras to Streamline Global Product Development : Laird, a leading global manufacturer of systems that enable communications connectivity and protect electronics from electromagnetic interference and heat, has selected the Aras Innovator platform to streamline global product development and improve product visibility. Integrating to NX and Solidworks CAD, Altium ECAD, and the Laird ERP system, Aras Innovator will unify Laird's product development, change management, and project management processes across seven business units worldwide.Working with Aras Gold Certified Partner Razorleaf, Laird selected Aras Innovator for the platform's flexibility to meet the distinct configuration needs of each business unit. PLM system flexibility is vital to Laird, as the company develops a broad range of mission-critical systems, components, and solutions for customers in multiple industries from over 50 facilities in 19 countries across the globe.
"Laird has provided global organizations with high-quality performance materials and wireless systems for more than 30 years," said Peter Schroer, CEO of Aras. "Their use of Aras as the PLM backbone for complex systems across an extensive enterprise underscores the value of advanced PLM."
Aras offer Product Lifecycle Management (PLM) software for global businesses with complex products and processes. Advanced PLM platform technology makes Aras more scalable, flexible and secure for the world's largest organizations, and a full set of applications provide complete functionality for companies of all sizes. Customers include GE, GETRAG, Hitachi, Honda, Motorola, Textron and XEROX.