Epicor Offer Integrated eCommerce Solution with Shopatron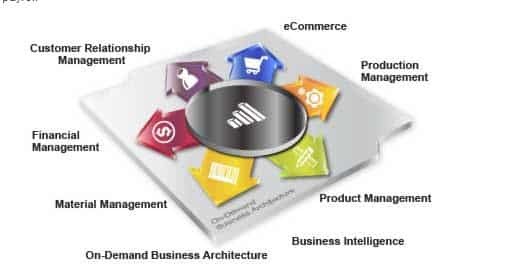 Epicor Offer Integrated eCommerce Solution with Shopatron : Epicor Software Corporation, a global leader in business software solutions for manufacturing, distribution, retail and services organizations, announced an agreement with Shopatron, an industry leading provider of enterprise class distributed order management solutions, to offer an integrated B2C eCommerce platform for automotive aftermarket suppliers. Epicor will work with industry suppliers to implement Shopatron's cloud based distributed order management solutions and route the resulting transactions through Epicor Parts Network connected distributors.
Epicor enterprise resource planning (ERP), retail management software, supply chain management (SCM), and human capital management (HCM) enable companies to drive increased efficiency and improve profitability. With a history of innovation, industry expertise and passion for excellence, Epicor provides the single point of accountability that local, regional and global businesses demand.
Manufacturers of more than 1,000 consumer goods brands such as Honda Engines, Ducati, Arctic Cat and Polaris use Shopatron's order management solutions to drive online sales that are ultimately fulfilled by local distributors or retail providers through in store pickup or ship from store fulfillment.
Companies using Shopatron report an average increase of 49 percent in online sales after implementing the solution, while 57 percent of participating retailers increase their purchases from Shopatron powered manufacturers.
Shopatron is the world's leading provider of cloud based distributed order management. Powered by the patented Shopatron Order Exchange, Shopatron Manufacturer allows branded manufacturers to seamlessly leverage the available inventory in every retail storefront and distribution center when fulfilling online orders. Shopatron makes it easy and affordable to deploy advanced capabilities like in store pickup and ship from store, without major up front costs.
As a member of the Shopatron Alliance program, Epicor will assist aftermarket suppliers in establishing their cloud based eCommerce platforms and integrate Shopatron order management functions with the industry leading Epicor Parts Network, which comprises approximately 29,000 replacement parts distributor/jobber locations. All parts, automotive pricing and availability information used by the Shopatron solutions will be provided through the Epicor ePartExpert electronic catalog.
Shopatron's order routing capabilities automate fulfillment through assigned dealers or distributors to comply with a brand's territory policies and best practices, so consumers purchasing through Shopatron powered eCommerce sites have the option to pick up their products or receive a shipment from the designated local provider. Selection of the local provider can be based on a number of criteria, including location, availability, price, and customer satisfaction ranking.