Review
CEITON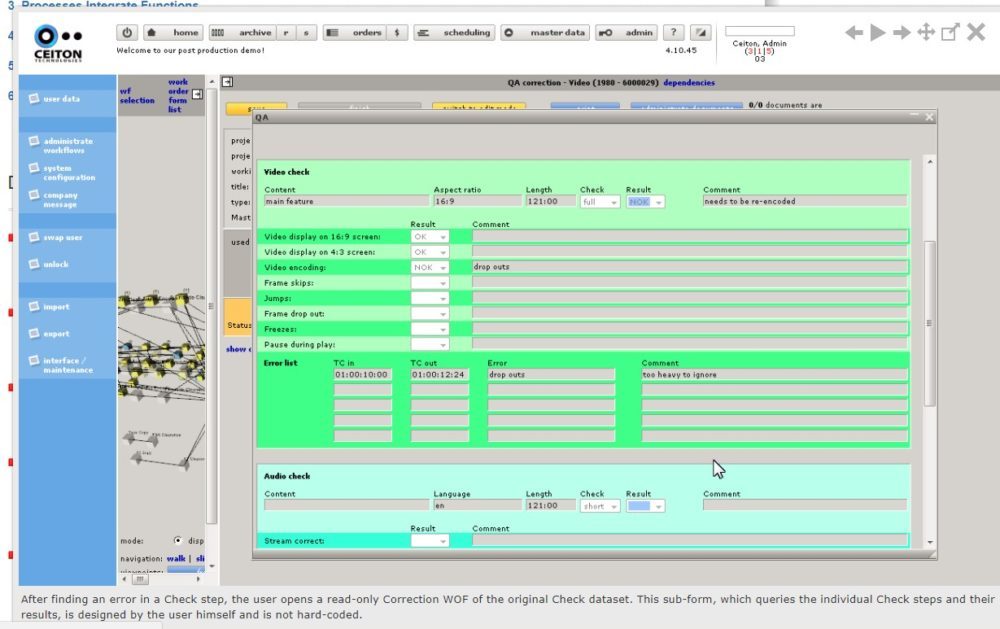 Overview
CEITON is the leading software product for planning, controlling and billing of business processes.
Workflow Automation Software
•Increased transparency
•Reduced communication costs
•Improved management
•Improved cycle time
Small (<50 employees), Medium (50 to 1000 Enterprise (>1001 employees)
What is best?
•Increased transparency
•Reduced communication costs
•Improved management
What are the benefits?
•Planning, controlling and billing of business processes
•User interfaces are static or only customizable
•Does not support future requirements
•Users must coordinate their own use
•Offers only manual exchange with external systems
CEITON is a scalable, flexible, user-friendly and server or cloud based proprietary software system which enables users to plan, manage, schedule and invoice business processes from TV and post production, through engineering and IT, to banking and pharmaceutical workflows using audit, quality management and workflow technologies to organize the flow of information between people, companies and systems so speed, transparency, controllability, efficiency and quality are achieved and easily accessed anywhere, at any time.
CEITON has features such as scheduling system, Gantt chart, material management, resource management/human resource management, integration of freelancers, clients and suppliers, time-tracking, shift scheduling, quality management, delivery and logistics, document management, archive, analysis and controlling, business reporting, accounting and documentation processes, workflow forms, EAI/SOAP module, 3-D workflow overview, project and order processing management and time-tracking module.
CEITON has about 100 interfaces where each workflow has different requirements for users to easily define interfaces without programming. CEITON lets users provide teams a task list which can be informed by email where systems can also receive interface calls.
CEITON provides automation and extensive help functions where the scheduling system displays the current workflows in numerous different and easy to understand views in a web browser for users to allocate the resources of their organization optimally and identify bottlenecks, check how busy employees or departments are, and see what kind of costs are being incurred in a glance. CEITON integrates in all kinds of systems from email over ERP, CMS, DMS, archive and store systems, to QC, encode or transfer apps.
You may like to read: Top Free, Premium & Open Source Workflow Automation Software and How to Select the Best Workflow Automation Software for Your Business