Kanjoya Perception for Performance for performance review process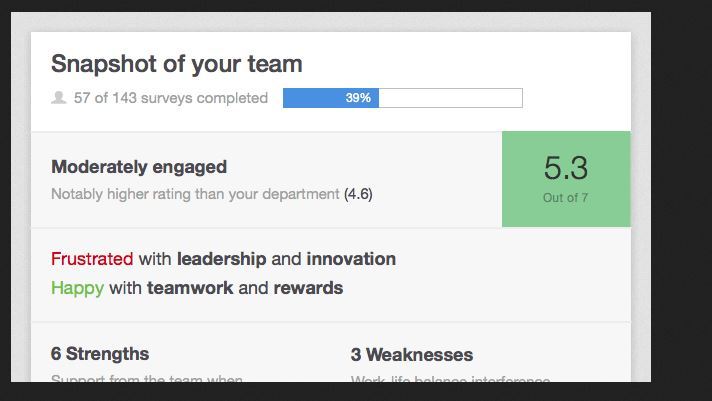 Kanjoya, launched Perception for Performance, the enterprise-grade solution solves the most critical challenge to the traditional performance review process the failure to deliver timely, objective, and constructive feedback that reliably improves employee performance. The performance review the single most important tool that managers use to evaluate, reward, motivate employees is flawed. It relies on personal observations and evaluations, making it vulnerable to bias and errors in judgment. Most critically, it neglects a key determinant to performance employee engagement.
Perception for Performance captures all types of evaluations, including manager to employee (downward feedback), employee to manager (upward feedback), peer to peer (360-degree feedback), and self evaluations on a modern, mobile-friendly interface. Kanjoya's proprietary natural language processing and machine learning algorithms analyze the evaluations, identifying employee strengths and weaknesses precisely and in real-time. The solution integrates engagement data with performance, enabling managers to measure and manage these two inter-related workforce metrics on the same platform. The unrivalled insights delivered by the solution put employees and the company on a solid path to reaching their full potential.
Perception for Performance gives both employees and managers personalized dashboards that display relevant performance information. The solution identifies and displays which employee attributes and skills the reviewers most value. It also identifies consensus feedback, eliminating outliers that may reflect the whims of an individual reviewer. By giving employees access to their performance data, the solution lifts the shroud surrounding performance reviews, fosters stronger employee/manager trust, and empowers the employee with insights to manage their professional development and growth.
With performance and engagement managed on the same platform, managers and business leaders can diagnose and remedy these inter-related metrics together. Managers can develop training and development plans optimized to employees' engagement, values, and attitudes. After all, the most effective plan to boost the productivity of low performers will be vastly different depending on their individual level of engagement.
The solution delivers a comprehensive, real-time view of the competencies of an organization, accelerating the ability to make data-driven hiring, training, and other workforce management decisions. With the insights delivered by Perception, managers and leaders can place employees in the roles that are best aligned with their skills, competencies, and values. And they can prescribe the combination of training and experiences that will enhance performance and prepare them for the next stages of their careers.
"Most managers know intuitively that engagement and performance are related, but they never had the tools to understand how they're linked," says Kanjoya CEO and Founder, Armen Berjikly. "With Perception for Performance Reviews, managers have a rich view of what drives both metrics and can manage them together. Ultimately, this solution helps every company reduce voluntary attrition while increasing productivity and engagement."
"We're always looking to create a workplace that inspires people to be more engaged and productive, and Kanjoya's platform has empowered us to be better at this," says David Hanrahan, VP of Human Resources at Zendesk. "We look forward to continuing our partnership with them."
Kanjoya's expansion into performance reviews is the latest way the company is working to connect insights from across the employee lifecycle, from job interview to exit interview, to optimize workforce management and productivity decisions.