Review
X2CRM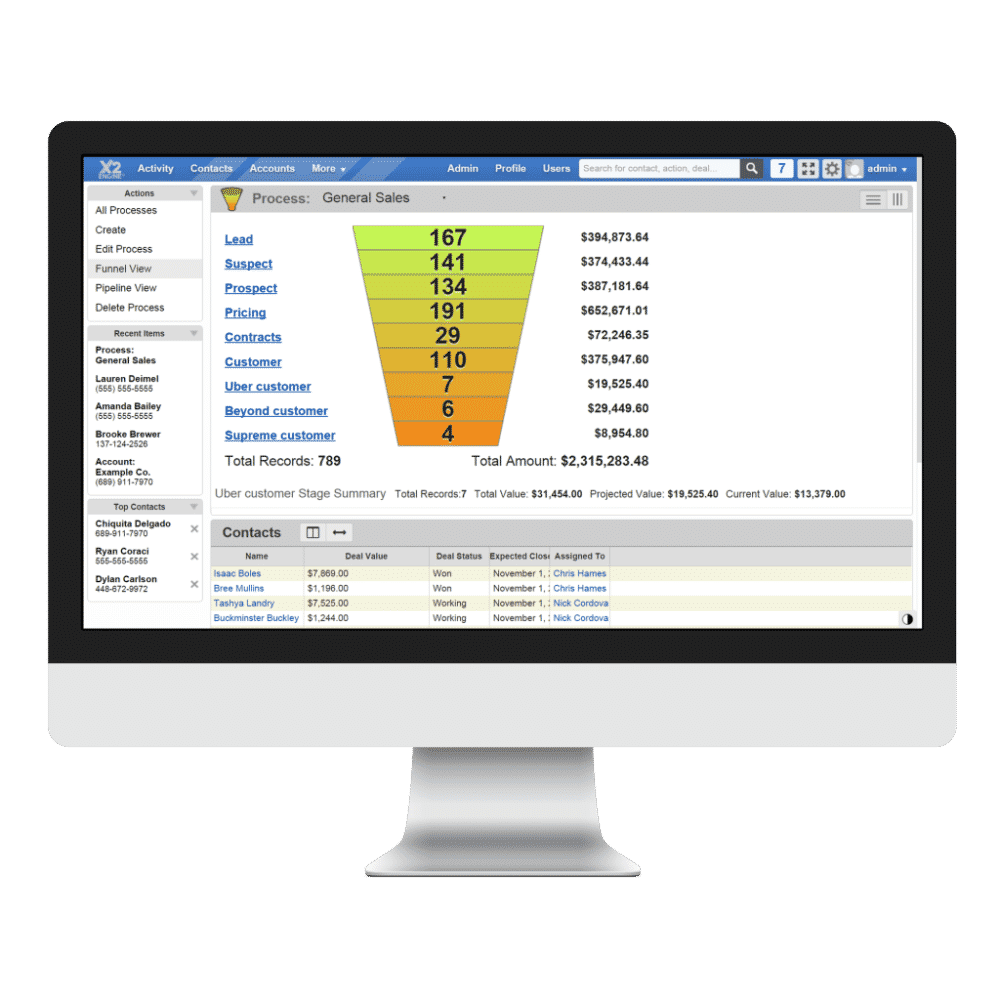 Overview
X2CRM is an open source marketing, sales, and customer service CRM application powered by an easy to use workflow engine and process management framework, manage your clients with an endlessly customizable, powerful app, and boost your productivity like never before.
•Sales
•Marketing
•Service
Small (<50 employees), Medium (50 to 1000 Enterprise (>1000 employees)
Online Support, Phone Support, FAQ Knowledge base, Video Tutorials
What is best?
•Sales
•Marketing
•Service
X2Engine ensure better marketing strategies to help your business maximize its potentials to getting more sales while taking care of customer relationship at the same time. With its simple interface and useful information on customers and internal employees, managing them all is easier as it gets.
Save all your important data on X2Engine and let your people work by automated task to promote productivity. Set priorities that need immediate attention and your team will be notified that it has to be done. To manage the company's online presence, X2Engine performs a tracking activity on your website to make sure you understand what your visitors or potential leads are interested with.
Better relationship means more chances of getting them to use your service or buy your products. Keep them updated with better email management with X2Engine CRM program and set notifications for follow up or additional tasks required. Focusing on your targeted customers makes it even better by using email campaigns which you can easily create whether you wanted to send it by group or individually.
Reports and analytics are important information to know how your company is doing. X2Engine lets you monitor and be able to work on changes to improve performance of the business. With a simple drop down menu option, creating different report to further understand your market is definitely doable.
X2Engine's team calendar can be synchronized with Google calendar via Google incorporation. Users can easily take action on pending tasks, set priorities, reminders and even events for the whole team.
You may like to read: Free, Open Source and Top Customer Relationship Management (CRM) Software, How to Select the Best Customer Relationship Management Software for Your Business and Steps for a Successful Small Business CRM Implementation