Review
OpenCRX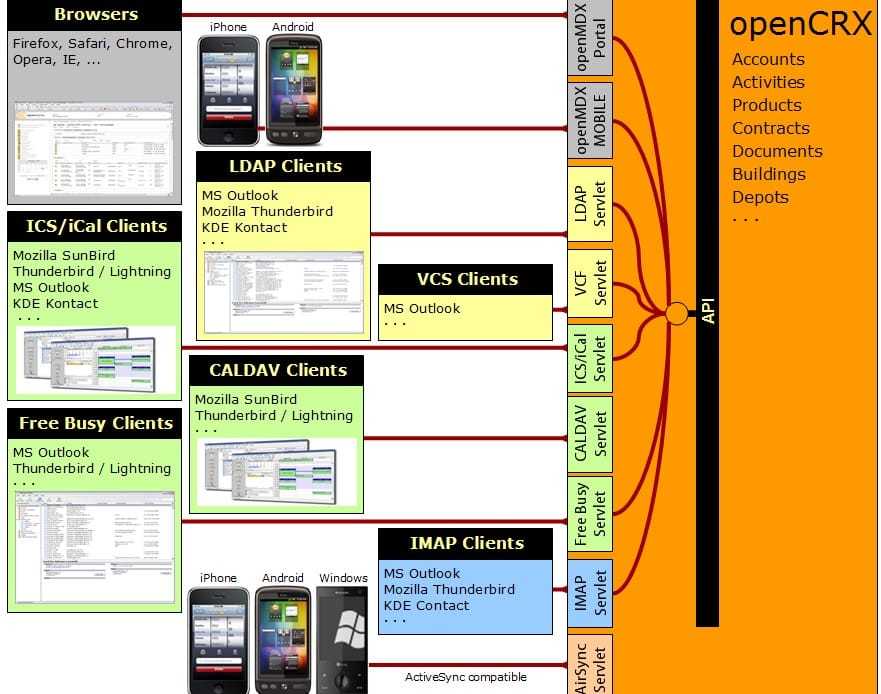 Overview
openCRX is an open CRM solution that meets the needs of organizations requiring multifunctional, enterprise-wide coordination of sales generation, sales fulfillment, marketing and service activities to customers, partners, suppliers or intermediaries.
• Acount Management
• Product and Price Management
• Sales Pipeline
• Activity Management and Issue Tracking
• Groupware
• Tools and Administration
Small (<50 employees), Medium (50 to 1000 Enterprise (>1001 employees)
What is best?
• Acount Management
• Product and Price Management
• Sales Pipeline
• Activity Management and Issue Tracking
• Groupware
OpenCRX is a CRM solution software that is able to automate multiple areas of the business including sales pipeline, sales, pricing and product management, account management, activity management, groupware with customizable application for specific workflows and activities needed by the business. It is currently open-sourced but offer free and paid support.
The program is said to be true open source software compared to others and is BSD Licensed as well as OSI certified. It features customizable controls, workflows and reports. The user Home Page provides users a view of account activities including assignment, reporting contact, classification, importance and entry creation date. It keeps a directory of customer information and pipeline contacts that is easily accessible in this module.
Users are able to see a full history of activities with each customer and customer profile fields can be customized to the business need. This enables employees to better follow-through communication with their contacts and customers.
OpenCRX also allows you to structure and organize the product pricing and offers into the system with flexibility on application of the business rules on pricing. This includes defining duration for any bundles, pricing sets, or special offers, defining which products can be bundled with others and any other algorithm you'd like to apply on the pricing model.
The program's Sales Pipeline is known to be most helpful as with warehouse, shipping, pricing and activity progress tracking being integrated into the system, sales & marketing employees get up to date information that help them better strategize marketing and approach prospects more effectively. Deployed projects are then supported through its activity management and issue tracking module to ensure no deliverable and issue is overlooked.The program also allows integration with Iphone and Android Devices through its groupware feature that works through and ActiveSync Server called AirSync.
You may like to read: Free, Open Source and Top Customer Relationship Management (CRM) Software, How to Select the Best Customer Relationship Management Software for Your Business and Steps for a Successful Small Business CRM Implementation