Trendy International Group selects Manhattan's Warehouse Management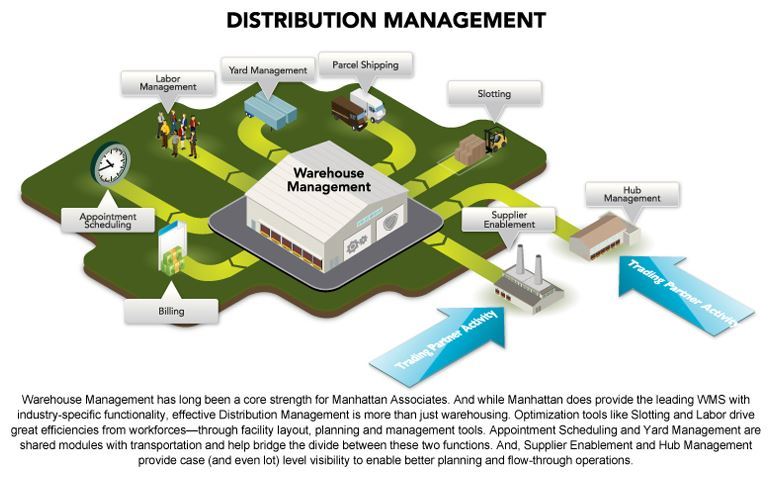 Trendy International Group selects Manhattan's Warehouse Management : Manhattan Associates, announced that Trendy International Group, one of China's leading fashion retailers, is implementing Manhattan's Warehouse Management solution at its distribution centers (DCs) in mainland China. Deployed at Trendy International Group's ecommerce DC (located in Guangzhou) since March 2014, the Manhattan technology has enabled significant growth within the business's online division over the year.
Headquartered in Guangzhou, China, Trendy International Group has built an unparalleled reputation as a distributor and retailer of fashion clothing and accessories for women (Ochirly, Coven Garden and Five Plus brands), men (Trendiano) and children (Ochirly Kids). In 2012, Trendy International Group acquired global fashion business The Sixty Group comprising brands such as 'Miss Sixty', 'Killah' and 'Energie'. With the additional sales outlets acquired, the acquisition provided the group with a significantly expanded selling footprint across Asia-Pacific. With more than 2,000 stores, L Capital (the investment arm of LVMH) took an investment stake in Trendy International Group to help the company build on its fashion leadership position in the domestic market, regionally and globally.
Manhattan Associates brings companies closer to their customers. We design, build and deliver market-leading Supply Chain Commerce solutions that drive top-line growth by converging front-end sales with back-end supply chain execution and efficiency. Our software, platform technology and unmatched experience help our customers around the world adapt to the challenges of the omni-channel marketplace.
The next phase of the project involves the deployment of the Manhattan technology at the company's Shunde and Tianjin DCs. Once live at these facilities, Trendy International Group will be able to offer improved service levels to its store and franchise operations throughout Greater China and the rest of Asia, in turn helping drive brand loyalty and revenue. The Manhattan solution will enable new supply chain processes, deliver improved visibility of both inventory and data across the retailer's supply chain operations and provide a greater level of flexibility in how Trendy International Group fulfils customer orders.