TECSYS Visual Metrics Performance Measurement Suite for the Entire Supply Chain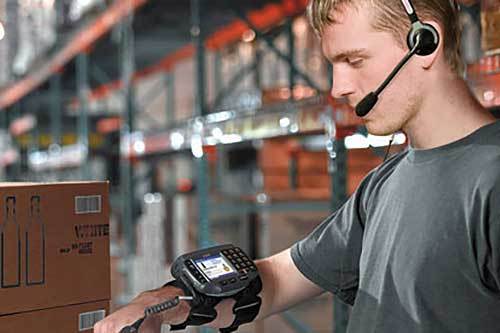 TECSYS Visual Metrics Performance Measurement Suite for the Entire Supply Chain : TECSYS, an industry-leading supply chain management software company, unveiled, one of the industry's broadest management toolbox, Visual Metrics Performance Measurement Suite that provides performance analytics and dashboards for the full spectrum of an organization's entire supply chain. "Supply chains of the modern era of Internet of Things and Omni-Channel are very complex networks that must be managed collaboratively and optimized on an entire scale," commented Robert Colosino, Vice President, Business Development and Marketing at TECSYS. "Challenges and pressures in the business landscape are constantly mounting, triggered by increased customer demands and fierce competition. To help mitigate these challenges, it is critical to understand the importance of aligning metrics with an organization's business strategy through insightful visibility and performance benchmarks for the entire organization's supply chain."
For over two decades, business intelligence and analytics have been top of mind at TECSYS in addressing customers' supply chain challenges. Supply chain performance crosses both functional lines and company boundaries; today's marketplace is shifting from silos of intelligence of departmental and individual company's supply chains to performance of the entire supply chain of an organization. Collaboration crosses boundaries and enables seamless information exchange for supply chain excellence.
TECSYS' Visual Metrics Performance Measurement Suite provides visibility and tracking on:
• Vendors — shipment performance and how to engage with various vendors.
• Inventory and Planning — forecasting performance to streamline inventory levels and which items are most important to the bottom line.
• Warehouse — warehouse effectiveness with insight into current activities. Overall warehouse performance and labor productivity, ability to compare with industry benchmarks.
• Customers — sales and accounts receivables and how to stratify various customers.
• Consumption — In a point-of-use setting, consumption and movement of supply and management of inventory levels.
• Distribution — outbound shipment activities, shipping costs and volumes, and distribution performance.
• Finance — how all supply chain activities affect the bottom line.
Through intuitive dashboards, best practice metrics, and easy to use analytics, the entire supply chain is exposed allowing decision makers to understand cause-and-effect relationships across the spectrum and to take appropriate actions.
"At all times, executives must be concerned with the competition. It has become critical for supply chain leaders to track, measure and manage the performance of their entire supply chains on a daily basis. Performance measurement should not only operate on individual functional areas of the supply chain, such as vendors, inventories, and shipping performance, but also link or integrate these individual performance metrics on one platform to address the global visibility and management of the entire supply chain. With the Visual Metrics Suite, we are providing a holistic approach towards understanding supply chain performance on a platform that extends into all aspects of your business," commented Dino Stamatiou, Practice Leader, Business Intelligence & Analytics at TECSYS.
TECSYS provides transformative supply chain solutions that equip our customers to succeed in a rapidly-changing omni-channel world. TECSYS solutions are built on a true enterprise supply chain platform, and include warehouse management, distribution and transportation management, as well as complete financial management and analytics. Customers running on TECSYS' Supply Chain Platform are confident knowing they can execute, day in and day out, regardless of business fluctuations or changes in technology, they can adapt and scale to any business needs or size, and they can expand and collaborate with customers, suppliers and partners as one borderless enterprise.