Review
Sequence iBPMS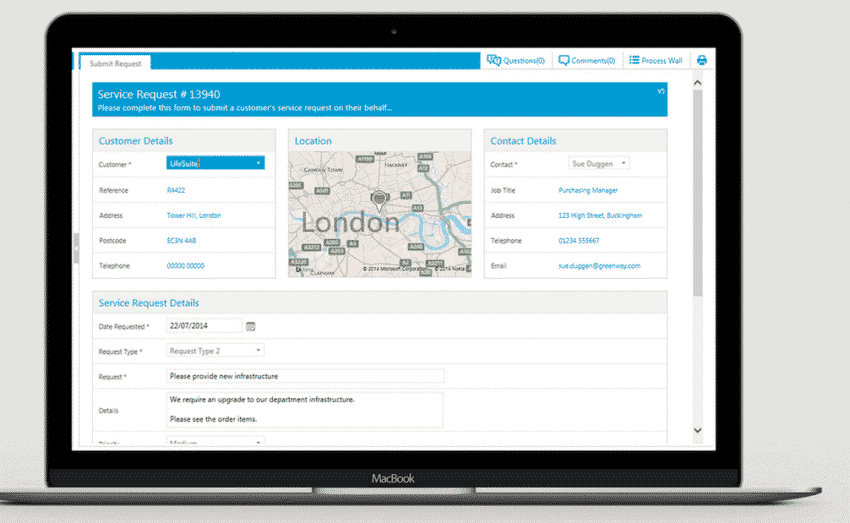 Overview
PNMsoft provides BPM (Business Process Management) software solutions to businesses and organisations worldwide. Sequence is our Intelligent Business Process Management Suite (iBPMS). .
Business Process Management Software
Rapid Workflow Design
Operation and Analytics
Extending CRM & ERP
Collaboration on the Go
Maximum Integration
HotChange Technology
Intelligent Solutions
Small (<50 employees), Medium (50 to 1000 Enterprise (>1001 employees)
PNMsoft Sequence iBPMS is an intelligent workflow software which optimizes business processes, enabling its users to achieve business transformation. Sequence provides superior control over dynamic changes, using unique HotChange technology.
The software is Microsoft-based and can rapidly and easily integrate with existing ERP, CRM, Email/File Systems, Mainframes, and Oracle DB. With its wizard-based connectors and flexible architecture, Sequence can even integrate with IoT, enabling smart devices to interact with BPM applications. The software has especially strong, out-of-the-box integration with Microsoft products such as SharePoint and Dynamics.
PNMsoft Sequence suits mid-sized businesses and can scale up for organizations with hundreds of thousands of employees. It is offered in a range of deployment options: on-premises, managed on-premises, hosted, and SaaS. Sequence users can complete tasks via PC or mobile device.
PNMsoft Sequence processes can be initiated, run, managed and monitored from in a user friendly portal. Employees can initiate processes from their home page with a single click, implement tasks and respond dynamically to changes. The end user portal can be SharePoint or any web application. PNMsoft Sequence users complete process forms and tasks, and managers monitor team performance. Forms can also be easily integrated into external web applications. Furthermore, the software provides management with tools to ensure that operational processes are efficient and effective.
For high visibility and real-time analytics, Sequence includes Smart Analytics which enable process owners and managers to create dashboards relating to KPI. Corrective actions can be focused efficiently and the system integrates with MS SQL Server Reporting Services, enabling managers to analyze performance and determine trends for KPIs and SLAs.
You may like to read: Top Open Source and Free BPM Tools and How to Select the Best Business Process Management (BPM) Software for Your Business