Review
Izenda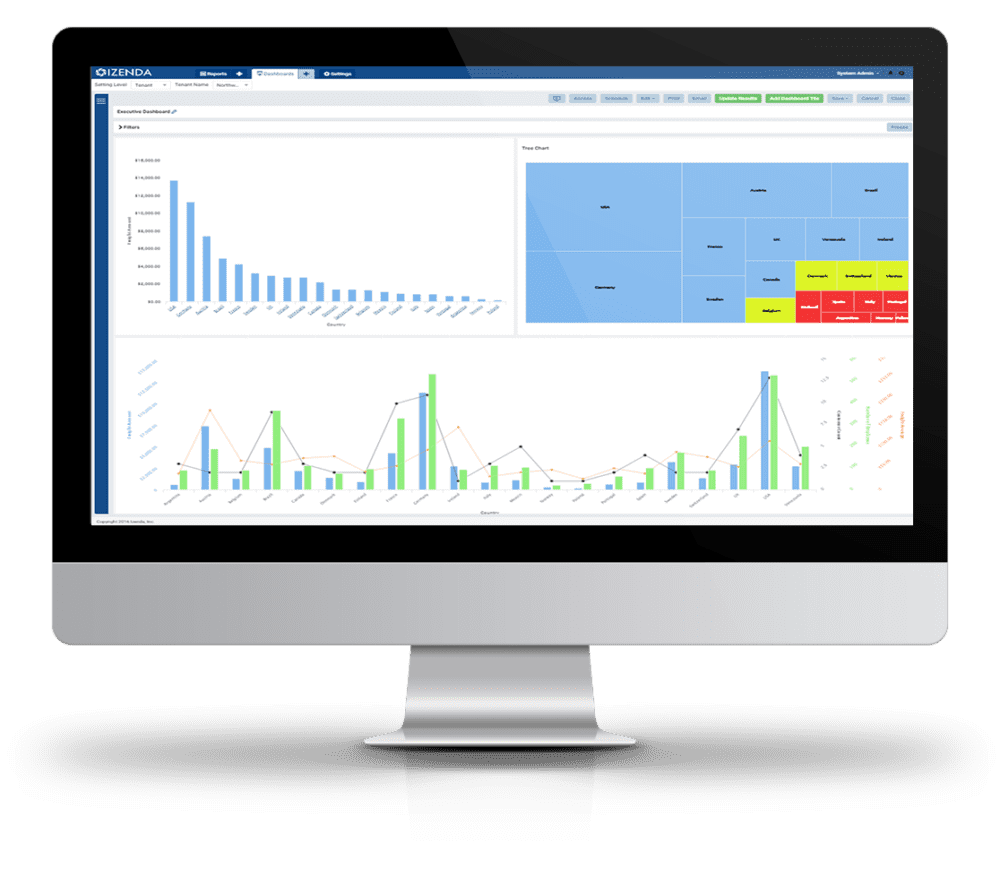 Overview
Izenda is an embedded BI platform that allows organizations with on premise, cloud, SaaS and enterprise application to deliver self-service reports, dashboards and visualizations inside their software.
Business intelligence software
Self Service Analytics Software, Data Visualization Software, Dashboard Software, Reporting Software, Cloud Business Intelligence Software, Embedded Business Intelligence Software
• 100% white labeled integration
• Rapid to deploy, easily customizable, and intuitive for your users to configure
• Built to work for your product, your users, and their data
Small (<50 employees), Medium (50 to 1000 Enterprise (>1001 employees)
What is best?
• Securely deliver self-service BI
• Intuitive user interfaces
• 100% web-based interface, on any device anytime, anywhere
• Real-time access to create, customize and consume reports and dashboards
What are the benefits?
•Reinvent your user experience with rich dashboards
•Quickly deploy a library of prebuilt dashboards
•Enable users to share dashboards with each other
Izenda is a web-based embedded business intelligence (BI) platform that has been purpose-built for OEM use and embedding by software companies. It gives software product teams the ability to enhance their applications with white-labeled self-service analytics in the form of dynamic reports, dashboards and visualizations that deliver data-driven insights to users, while maintaining the look and feel of the existing application.
Izenda can be deployed as a self-service analytics portal, or seamlessly integrated with Software as a Service (SaaS), on-premise or hybrid applications on any technology stack. The platform leverages a modern, 3-tier embedded architecture that is lightweight, modular and extendable.
An open front-end and web API makes the platform highly configurable. Izenda does not require moving data to proprietary data warehouses or data cubes, but instead reports against databases in real time, with an automated query building engine and in-memory database blending."
You may like to read: Open Source, Free and Top Dashboard Software and How to Select the Best Dashboard Software for Your Business
Izenda ScreenShots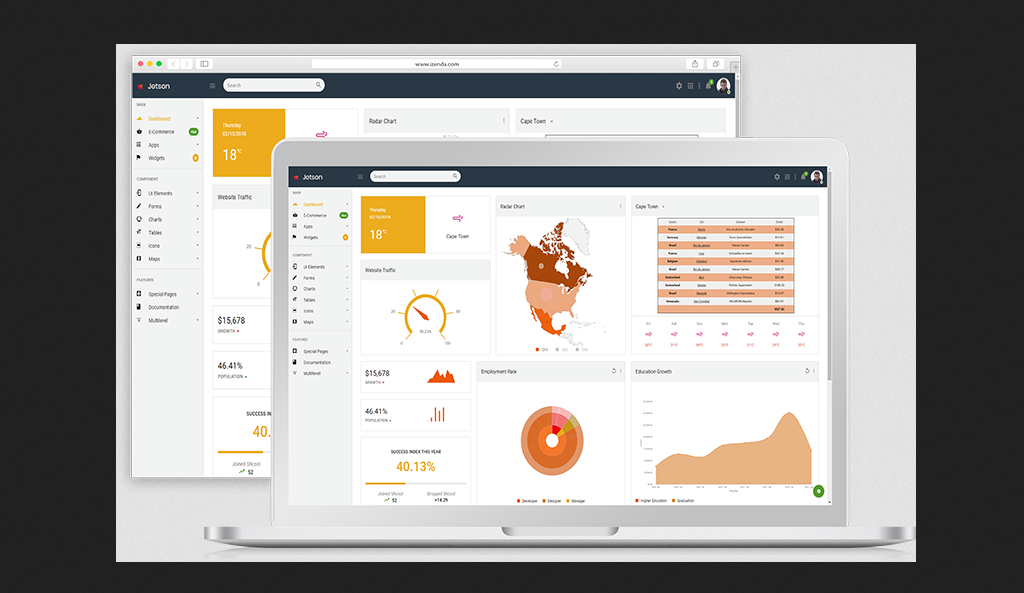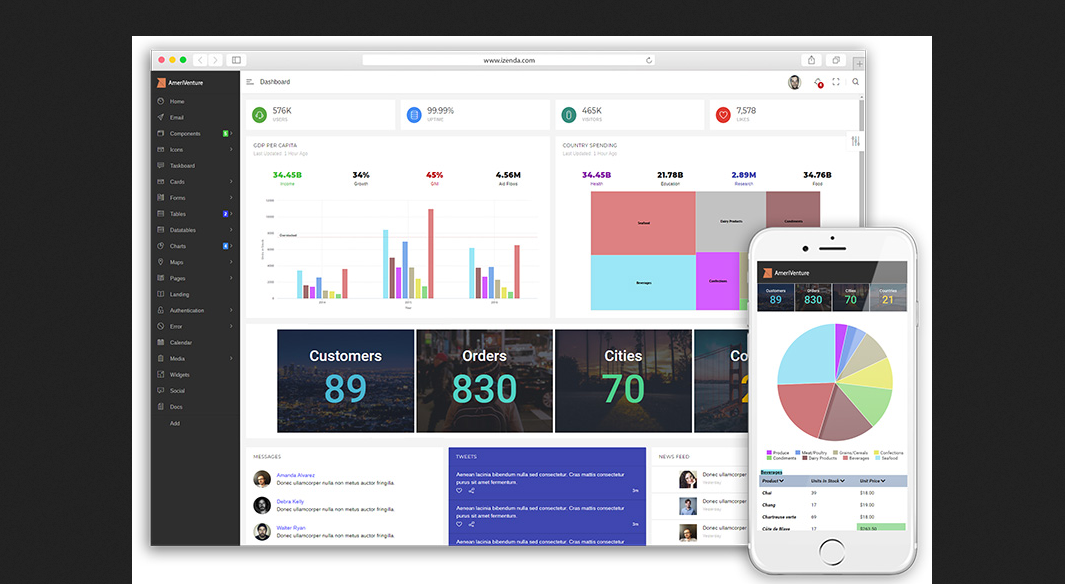 Izenda Videos