Intelligrated Software announces enhancements to key warehouse execution system software module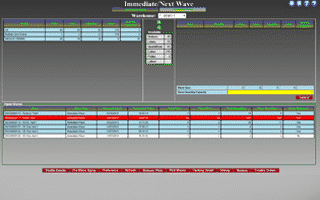 Intelligrated Software announces enhancements to key warehouse execution system software module : Intelligrated, a leading North American-based automated material handling solutions and software provider, announced key enhancements to its Route Manager software module, including simplified configurability, a new user interface and experience, and support for multiple operating systems and databases. The updated Route Manager is a foundational component of the company's warehouse execution system (WES), working in tandem with enterprise software systems and machine controls to route products through automated systems, making real-time adjustments to avoid bottlenecks and transport product in the most efficient manner possible.Route Manager offers simplified configurability, enabling operators to make routing adjustments by changing method, decision and destination settings without using programmer resources for coding modifications. It supports both PLC and PC-based control solutions, and provides on-demand routing decisions and intelligent zone routing with forced sequential stops, adaptive location stops and mirrored destinations. Route Manager also supports a greater variety of sortation methods including round robin, lane sort priority, first available, group consolidation and buffering, priority destination and translation tables.
The upgraded Route Manager uses Intelligrated's new user interface that offers a common look and feel from desktop to mobile across the company's entire WES platform. The web-based software avoids the need to install applications locally on each client workstation, resulting in a zero-impact installation for a faster, user-friendly experience. Route Manager also offers built-in multilingual support to handle localization, as well as role-based security, alarms, notifications and transaction-level logging.
This enhanced module supports a range of IT platforms, with support for 2012 Enterprise Edition Microsoft Windows, Open SUSE 13.X and newer, Centos 6.2 and newer and Red Hat Enterprise Edition 6.X and newer operating systems. Route manager offers virtualization support for VMWare and currently offers database support for Microsoft SQL server 2012 standard edition and newer, Oracle 11g and 12c enterprise edition releases, with support for Informix version 12.10 and newer in progress.
"Today's distribution centers want the ability to quickly adapt to changing business conditions and make the most of automation investments," says Kevin Roach, executive vice president and general manager, Intelligrated Software. "These enhancements to Route Manager make it easy to configure optimal product flow to meet operational needs without straining client IT resources."
Intelligrated is a leading North American-based, single-source provider of intelligent automated material handling solutions that drive fulfillment productivity for retailers, manufacturers and logistics providers around the world. Through a broad portfolio of automation equipment, software, service and support, Intelligrated solutions give businesses a competitive edge and optimize operational performance through increased flexibility, efficiency and accuracy.
Intelligrated designs, manufactures, integrates and installs complete material handling automation solutions including conveyor, IntelliSort sortation, Alvey palletizers and robotics, and automated storage and retrieval systems – all managed by advanced machine controls and software. Intelligrated Software offers warehouse execution systems, a scalable suite of software that manages the entire fulfillment process, including equipment, labor and business intelligence, integrated with voice- and light-directed picking and putting technologies.