Review
Flokzu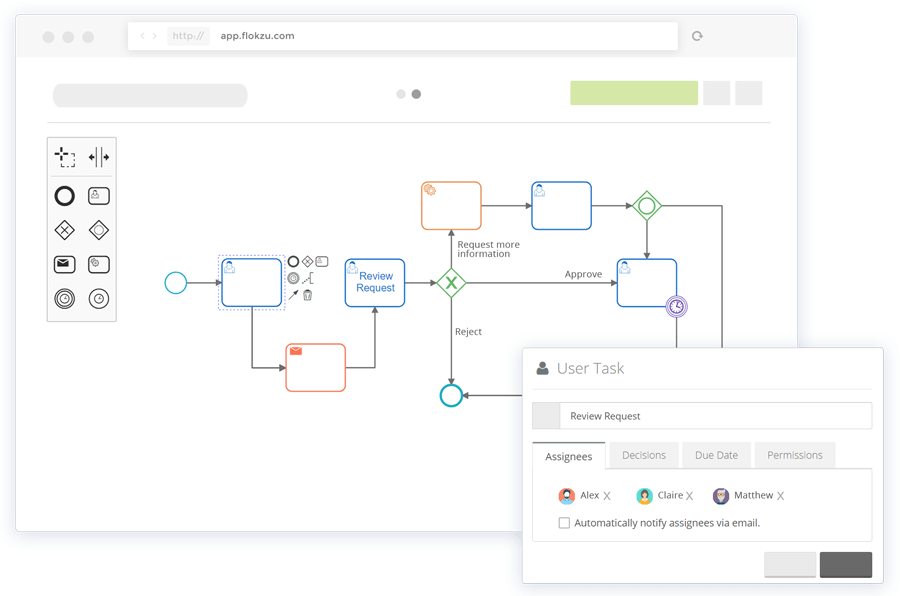 Overview
Flokzu is Low-Code cloud BPM Suite for high-performance teams.
Put repetitive tasks and workflows on autopilot and make business processes work your way.
Business Process Management Software
Workflow Automation Software
• One-click-deploy. No-Code needed.
• 100% Cloud-Based.
• BPM Notation - Worldwide standard.
• Integration w/external systems & web apps.
• Conditional, Parallel and complex flows.
• Real-Time & Historical Analytics with KPIs.
• Instant, full text, searches.
• Public Forms to start processes.
• Starter - $50 per month, unlimited trials
• Standard - $15 per user, per month
• Premium - $21 per user, per month
14-day Free Trial Available
Small (<50 employees), Medium (50 to 1000 Enterprise (>1001 employees)
• Transport
• Commerce
• Education
• Financial Services
• Food
• Health Services
• Mining
• Electrical Engineering
• Oil & Gas
• NGOs
What is best?
• Team work
• 100% cloud-based
• System Integrations & more
• BPMN Diagrams
• Improvement cycle
• Awesome Stats
• Highly secure
What are the benefits?
•Workflow automation tool for high-performance teams
•Each process instance contains fields, attachments and comments
•Analyze the performance of your organization and make decisions based on powerful reports.
Flokzu is a Low-Code cloud BPM Suite for high-performance teams. It lets users have every form, document or file in just one place, search through them, manage pending tasks, define alerts, and integrate with other systems, eliminating the need of complex spreadsheets and endless emails.
Using the international standard BPMN and a simple drag-and-drop interface allows to model cloud workflows according to each organization's reality. Combine tasks, deadlines, time management, business rules, and notifications without writing a single line of code. Deploy and run processes in minutes/hours (instead of weeks/months). Flokzu also provides a free ready-to-use process library take a workflow model that has been useful to other companies, adapt it to your needs and start using it within minutes.
Flokzu can be used to centralize, organize, and expedite tasks pertaining to contracts, due diligence, and compliance, document approval, and management, expense reporting, purchase requests and customer complaints. It also integrates with Salesforce, Stripe, Dropbox, and Evernote via Zapier.
Flokzu encrypts users' information with the most reliable mechanisms, kept in extremely secure data centers, backed up in real-time and moved by way of secure connections for data security. Flokzu's powerful search engine easily finds any content users specify once the users' data becomes searchable. Flokzu allows its users to effortlessly gather all teams in one place, making it easy to communicate and collaborate, set permissions and roles for each individual and be in total control of their workflow.
Flokzu provides a long-term solution for our clients to manage and automate their business processes and workflows. We work side by side to ensure our users are getting the most out of Flokzu in the shortest time possible. This allows us to understand our clients' unique needs and requirements, developing complete BPM tool on the cloud, with a high level of service.
You may like to read: Top Open Source and Free BPM Tools and How to Select the Best Business Process Management (BPM) Software for Your Business
Flokzu Features
Workflow Management
Custom Reports
Routing Rules
Integrations
Email Notifications
Flokzu Pricing
Starter
$ 50/month
unlimited users
50 Process instances per month
1 Gb storage
Standard
$ 15/month
per user
1,000 Process instances per month
10 Gb storage
Premium
$ 21/month
per user
Unlimited process instances
Unlimited storage
Flokzu ScreenShots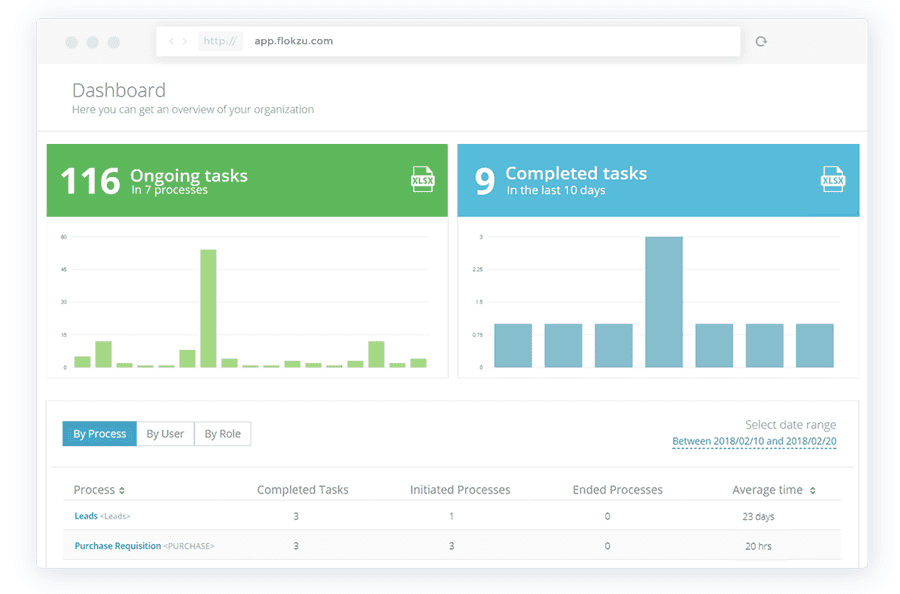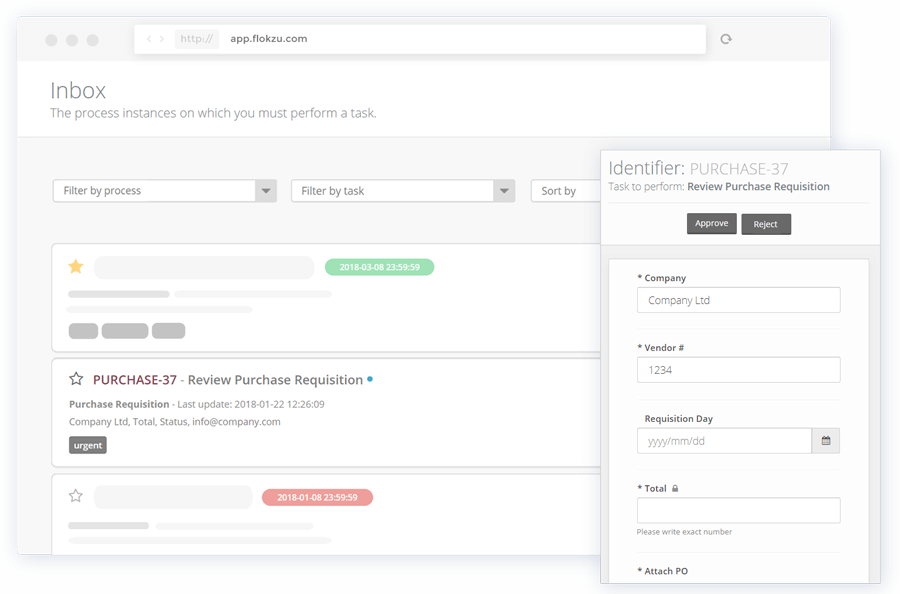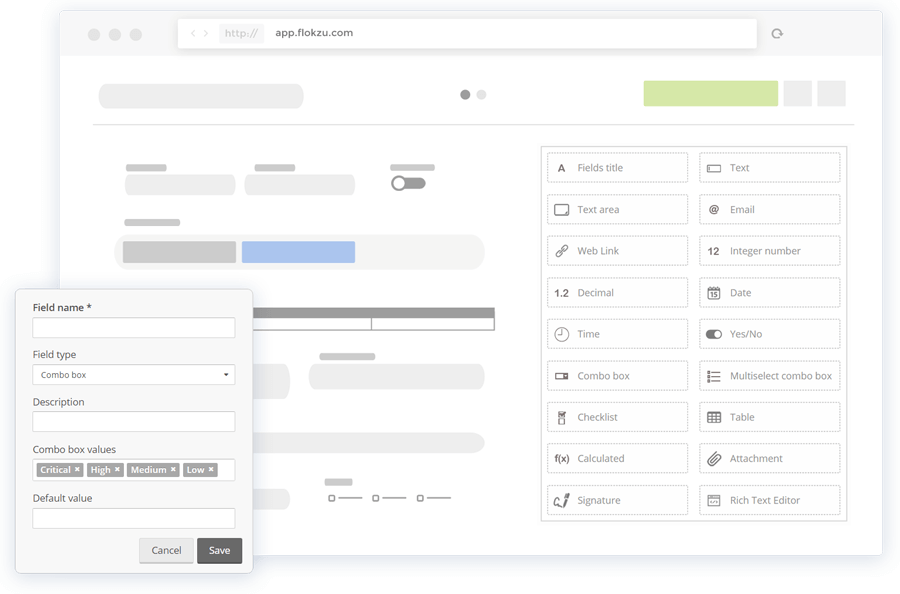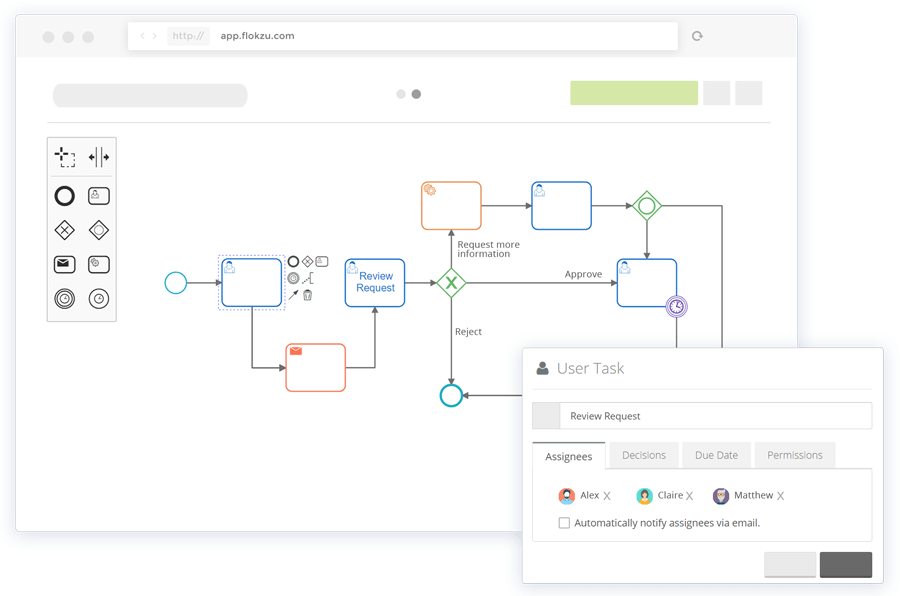 Flokzu Videos