Review
Expenzing Procure to Pay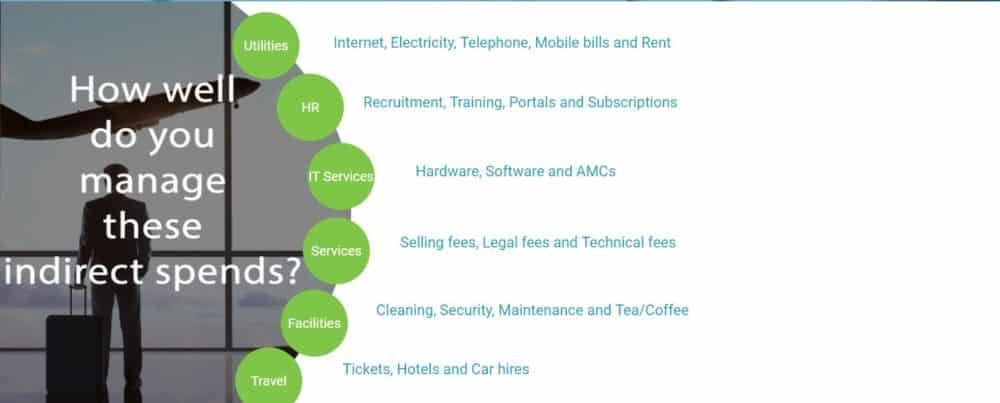 Overview
Expenzing Procure to Pay Software manages and regulates vendor spends and helps businesses effectively manage their purchases. Over time inefficiency creeps into the system as the number of internal stakeholders involved in purchasing swells and the number of vendor accounts balloons. Maverick spending needs to be checked before it gets out of control.
• Vendor spend
• Employee expenses
• Travel expense management
Small (<50 employees), Medium (50 to 1000 Enterprise (>1001 employees)
What is best?
• Vendor spend
• Employee expenses
• Travel expense management
What are the benefits?
• Fast track accountable payable
• Take total control of vendor spend
• Analyze spend patterns
• Implement budget control discipline
• Regular bills will not bypass authorization diligence
• Optimize procurement to reduce wastage
Expenzing P2P is a software that manages and regulates vendor spend and helps businesses effectively manage their purchases.
Expenzing is good for procurement processes, tight controls and automation. It brings together in three cloud based products for vendor spend optimization enhancing the procure to pay processes. Expenzing procurement manager offers systematic record of vendors or procurers and procured items. With systematic workflows and systematic MIS.
Expenzing Invoice manager brings tight control to the invoice authorization process with automated checks from purchase order to goods received note to invoice. Invoices are authorized only quality, rate and terms are as per the original PO.
Expenzing P2P helps to optimize procurement and reduce wastage by enforcing process and having stringent controls that upload the delegation of authority matrix and prevent maverick spending. It helps manage indirect spends in utilities, HR, IT services, services such as legal fees, facilities including cleaning, security and travel spends.
Expenzing procurement manager is a ready to use procurement software that brings employees onto one system and makes it easy for them to make purchase requisitions. It has a powerful workflow configurator to set rules for routing once a purchase requisition is created. The procurement team have a database of vendors with normal rates to use a starting point and has a 360-degree view of POs to helps track advances and paid to vendors even against multiple POs to quickly close advances.
Expenzing invoice manager does a three-way check between PO, GRN and invoice. The POs are generated in minutes with a purchase order software. When vendors submit e-invoices on the vendor portal it is immediately available for accounts payable to review. Expenzing account payable software reduces cycle time for AP process reducing paper trial and email dependency. Expenzing helps to fast track processing of utility and regular invoices such as internet, internet and security services.
You may like to read: Top Free & Premium Procurement Software and How to Select the Best Procurement Software for Your Business