Review
ERPNext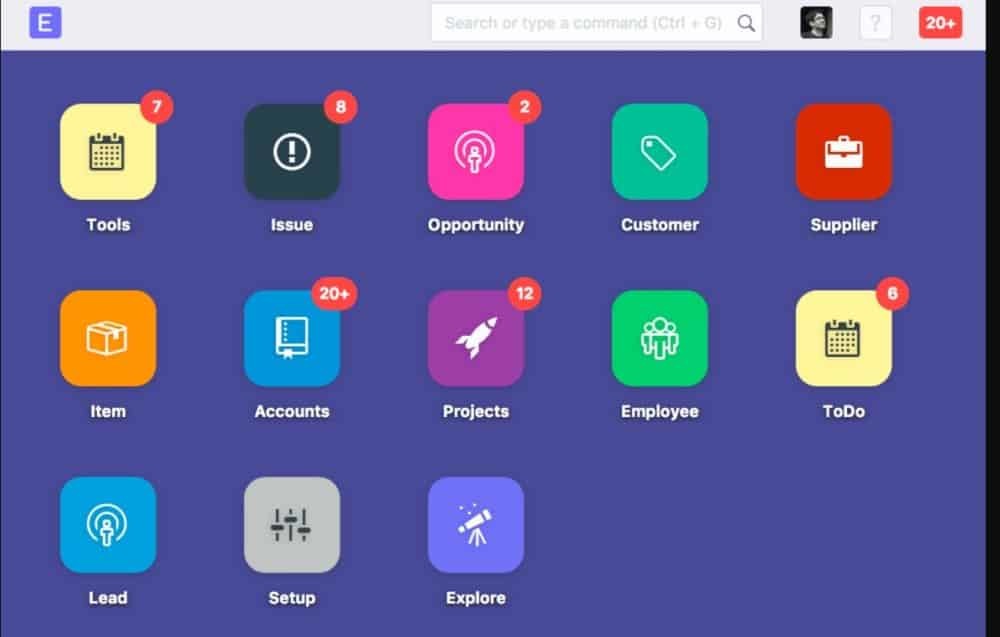 Overview
ERPNext covers all the features you need to run a small or medium business
•Completely web based tool
•Sales and sales teams management
•Purchasing, inventory
•Invoicing, track payments
•Manage tax calculations and budgets
•Distribute funds
•Apps provide quick access to features
•Manage tasks, payroll with email, SMS
•Available on Linux, Mac and Windows
•HR planning tool
•Easily develop websites
Communicate with clients by email
•Available in 70+ languages
•5 users/5GB space - $300/year
•25 users/10GB space - $600/year
•100 users/20GB space - $1500/year
•Unlimited users/50GB space - $3000/year
Small (<50 employees), Medium (50 to 1000 Enterprise (>1001 employees)
What is best?
•Completely web based tool
•Sales and sales teams management
•Purchasing, inventory
•Invoicing, track payments
•Manage tax calculations and budgets
•Distribute funds
ERPNext is a web based accounting tool which can be used on a wide range of platforms and devices including Linux, Mac and Windows. It has the ability to manage operations related to sales, purchases, stocks and accounting, whilst tracking business operations in one place. ERPNext gives the user the ability to bill customers and record supplier's invoices in multi-currency with multi-country support.
The system uses a variation of powerful tools to track payments, manage tax calculations, budget purchases and distribute funds and cost centers with a built-in mechanism for bank and payment reconciliation. The software includes a number of apps which provide quick access to all features which can be customized without programming. Manage tasks easily using the apps for calendars, social network and messaging, to-do lists and time log entry. The set-up of the programme is designed to easily manage business, company items, customer relations, and suppliers.
ERPNext provides inventory management and manufacturing functions for warehouses with production planning. Automatically send purchase orders to suppliers and raise material requests. The HR planning tool means the user can set tasks, manage payroll, record and approve expense claims as well as track leave and attendance using email and SMS services. Easily develop interactive websites in conjunction with a shopping cart, customer portal, product catalog, blog and contact form. Communicate with clients by email or create and send newsletters. ERPNext is available in 70+ languages across more than 150 countries by freelancers, large enterprises, small to midsize businesses, non-profit organizations and public administrations.
You may like to read: Top ERP Software, Free, Open Source ERP Software, Top ERP Software for SMB, Top Cloud ERP Software, ERP Software for Large Business.