Dell to improve Patient Care through Analytics and Telehealth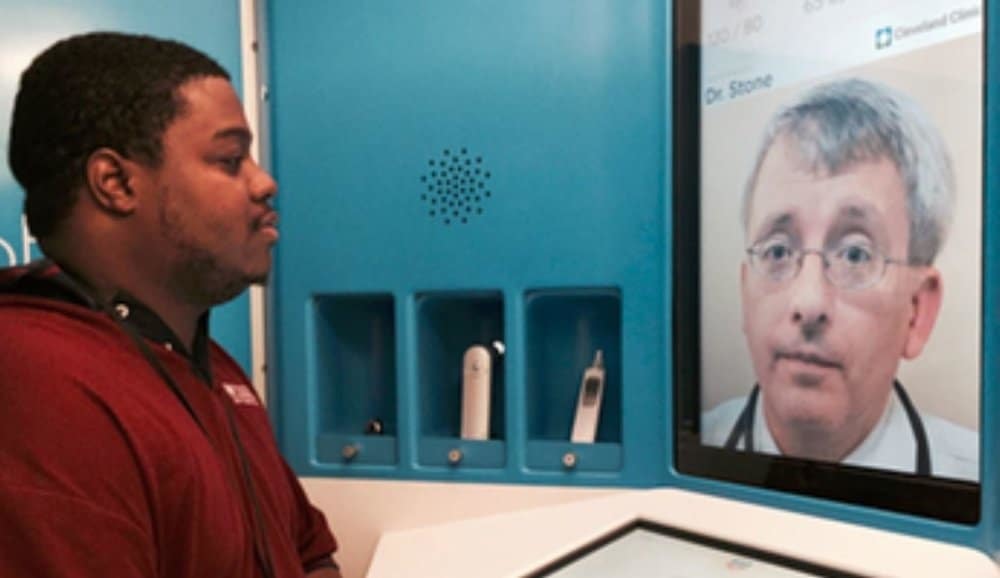 Dell to improve Patient Care through Analytics and Telehealth : Dell Services and Techspring launched new programs focused on using predictive analytics and telehealth virtual communications to improve care and outcomes for patients with chronic diseases. According to the Centers for Disease Control and Prevention, "chronic diseases are among the most prevalent, costly and preventable of all health problems." The innovation programs aim to improve patient care and experience, while also controlling and reducing costs associated with chronic disease and emergency room treatment. TechSpring provides technology Innovation and Adoption Acceleration support for the program. This includes focus groups and other feedback facilitation, a formal innovation project process, and overall program management. Dell will take an in-depth look at mid-to high-risk patient populations and leverage clinical, socio-economic data, claims and other data to provide a comprehensive analysis of the patient population risk. Baystate Health will use the data to predictively target patients for more effective care management, and better understand the best clinical models and processes for today and the future based on the population and patient needs, while maintaining the most stringent patient privacy protocols.
The predictive analytics innovation project will leverage Dell Population Health Analytics, which offers data integration and predictive analytics to provide comprehensive insights into the health risks of patient population and management of care processes. Dell's population health analytics aggregates data from multiple sources to better identify health risks, gaps in care, appropriate interventions, data tracking and reporting metrics critical to clinical and financial success. Dell and TechSpring will also conduct telehealth pilot programs to provide selected patients an alternative to visiting their healthcare professionals in person while working to reduce the costs of patient visits and to prioritize critical cases that need extra medical attention.
These programs will leverage telehealth in a variety of ways including e-visits, which allow patients to manage their own care in the comfort and convenience of their homes and tele-monitoring program for chronic care patients. For example, a patient with diabetes can have critical vital signs actively monitored from home and receive reminders and encouragement to maintain the prescribed schedule of treatment. The possible result is an improved quality of life and a reduction in repeat visits to a physician or readmission into a hospital.
Dell and Baystate are evaluating the feasibility of freestanding healthcare pods that allow patients to consult with a healthcare professional face-to-face via video. By capturing health vitals during the e-visit, the healthcare professional can determine the best course of treatment virtually, ultimately helping reduce the number of patients admitted through the emergency room and allowing non-critical patients faster and more convenient care.
TechSpring is a technology Innovation & Adoption Accelerator leveraging the assets of a large integrated health system to overcome barriers for technology innovation and adoption in healthcare in collaboration with leading technology companies as well as technology startups.
Baystate Health is a not-for-profit healthcare organization serving over 750,000 people throughout western New England. Services include an academic medical center, community hospitals, medical practices, homecare and hospice, regional reference lab, and the insurer Health New England.