Review
Clear Analytics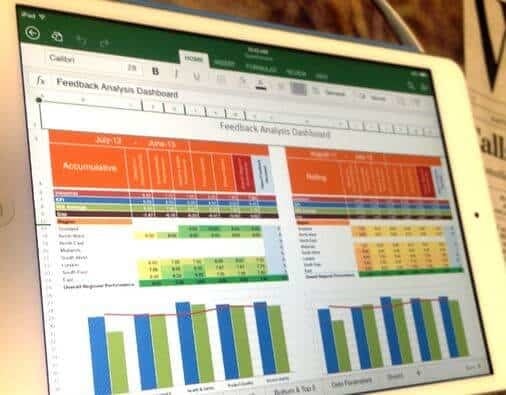 Overview
Clear Analytics is an innovative and cost effective Self Service Business Intelligence solution born from over 20 years of delivering analytics to the Enterprise.
Business Intelligence Software
•Control analysis and reporting
•Create and execute custom queries
•Microsoft Excel–based technology
•Powerful spreadsheet control and management
•Flexible access control
•team edition $ 89 / MO
•small business $ 189 / MO
Small (<50 employees), Medium (50 to 1000 Enterprise (>1001 employees)
https://www.clearanalyticsbi.com/
What is best?
• Share Data, not Spreadsheets
• Excel Made Safe and Secure
• Addressing the Risks of using Excel in business
• Help IT & Compliance to help you
• Reduce Risk & Increase Productivity
• Better recovery and auditing
• No more clogged mailboxes
• Radically improve Data Quality and Delivery
What are the benefits?
• Answer your own questions with Self Service BI
• Clear Analytics + Power BI = Incredible power
• Data Access to all – Businesses gain more direct access to the data
• Powerful Automation – Eliminate manual preparation with dynamic refresh
• Governance & Centralization of data
• Consolidate data from anywhere
Clear Analytics is a self-service data consolidation tool, Business Intelligence and Reporting tool-all in one. Clear Analytics goals not only to make those data available across the enterprise but also to provide a range of business information analytics and data visualizations. Clear Analytics empowers proficient Excel users to take advantage of that tool's powerful BI capacities on a much larger data set through centralized storage of and access to their business's spreadsheets.
Spreadsheets are centralized, and access to them is managed in line with to clear business rules. Business users have the freedom to select fields, aggregate, filter, create calculated fields, drag and drop to spreadsheets and share their insights without leaving Excel environment, and all without IT. All queries and reports have an owner and are fully version controlled.
Clear Analytics uses Microsoft Power BI to extend Excel beyond traditional limits and provides access to features like PowerPivot, which allows spreadsheets to go beyond one million rows. Power Map provides rich visualization of data over geographical regions. Power View allows more data visualization options, and Power Query puts in control of all users' Excel data from one location.
Excel spreadsheets stored in Clear Analytics can track down all user activity, verifying accountability for data modification and reporting. Data can be separated from spreadsheet layout, allowing users to update data without having impact on underlying spreadsheet's integrity.
This also releases data to be shared freely with other users. Centralized storage and control ensure that users can put standard IT backup processes in place so that the risk of data loss from Excel spreadsheets is reduced to minimum.
Data are shared directly among spreadsheet users, with updates tracked by query or by user entry, so the origin of the data element is always identifiable. There is no need for complex and error-prone consolidation of spreadsheets. Instead, Clear Analytics data sharing manages all user input from a central location so that everyone has the latest updates at the click of a button.
You may like to read: How to Select the Best Business Intelligence Software for Your Business and Top Excel based Business Intelligence Software
Clear Analytics Videos