Review
Chartio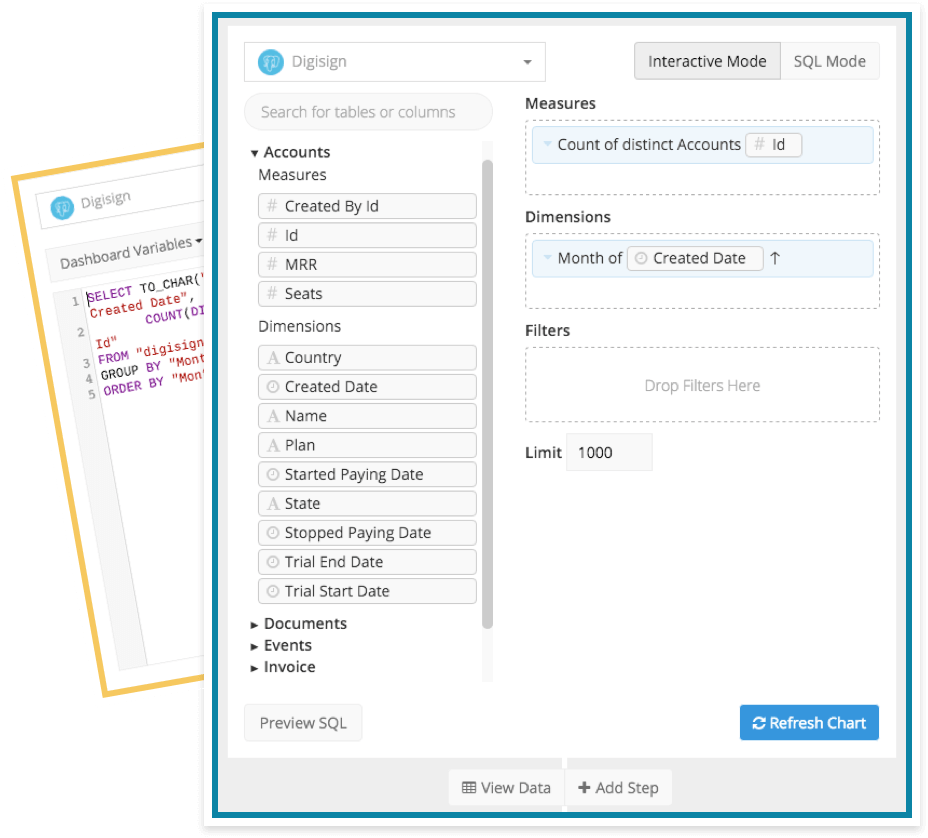 Overview
Chartio automatically creates metadata models as you connect your data sources, allowing you to start exploring and creating charts as quickly as possible.
Business Intelligence Software
•Live web interface
•Auto emailed reports
•PDF, SVG & IMG exports
•Optimized SQL
•Fully Customizable Queries
•Unlimited Connections
Small (<50 employees), Medium (50 to 1000 Enterprise (>1001 employees)
What is best?
•Live web interface
•Auto emailed reports
•PDF, SVG & IMG exports
•Optimized SQL
•Fully Customizable Queries
What are the benefits?
• Powerful processing engine
• Great Query optimization on SQL.
• Completely web-based.
• Handles complex queries very well.
• Simplicity of setup
• Ease of use
• Enables Agile business intelligence
Chartio provide its user simple analytics and has been used by many business organizations for its powered solutions. Chartio automatically creates data models as users connect to multiple sources of information.
This enables users to create charts as quickly as possible to ensure timely response. Get immediate answers with Chartio as it would only take a few simple steps to have everything set up. Find information that the business needs right away and connect to the multiple sources of data in just matter of seconds and make good use of the time while managing other important work.
Chartio's Optimized SQL helps anyone create the most optimized SQL queries by simply dragging and dropping. This makes the user be able to operate on the interface without the need for special skills and still manage to do their job and spend time solving problems instead of learning a new language.
Quickly create queries using SQL that will run directly against the database, this provides flexibility and the power to the users that some language-based analytics tools cannot provide fully. Chartio's Visual Query Engine enables users to create new metrics, discover trends, examine underlying causes, and forecast future results without the need to rely on any professional, analysts and even data engineer.
Users will be able to fully operate spreadsheets with live data and even run complex formulas with an ease. Making sure that every people from the team are informed is very important. With Chartio's ability to share insights and discovery, let other users view the dashboards, individual analysis, and automated reports throughout the organization.
You may like to read: Top Embedded Analytics Business Intelligence Software and How to Select the Best Embedded Business Intelligence Software for Your Business
Chartio ScreenShots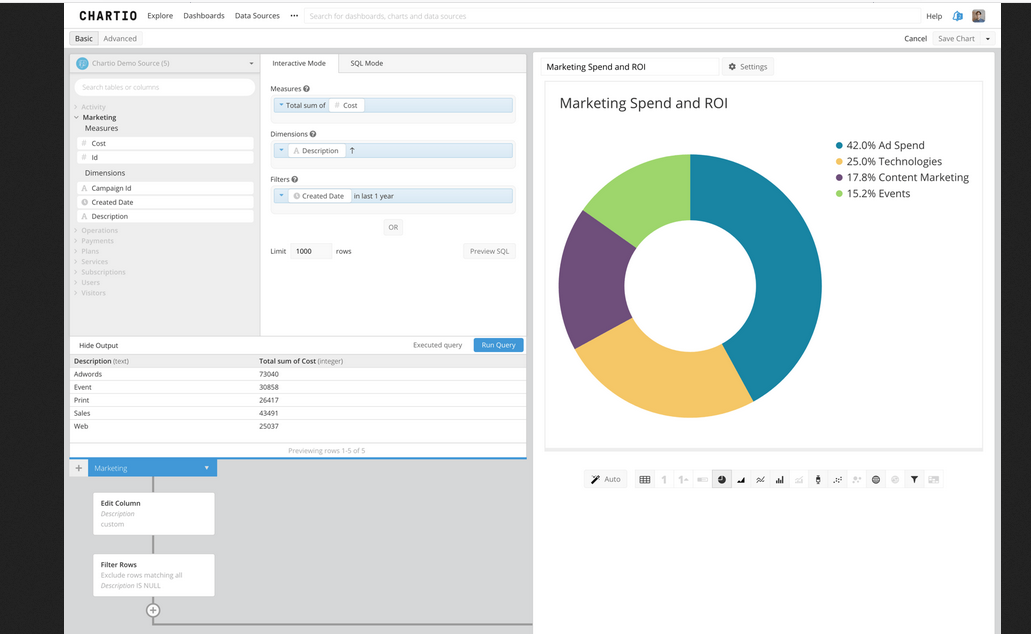 Chartio Videos