Brookshire Grocery Company Digitally Transforms Business With SAP Hybris Solutions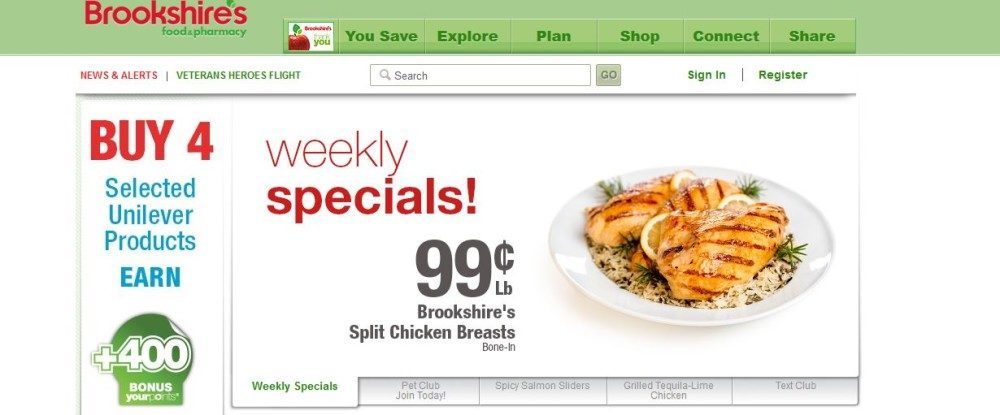 SAP and Brookshire Grocery Company recently finished phase one of a three-phase project to digitally transform the grocer's business, modernize its more than 150 stores, and better meet customer expectations. Phase one, launched in November 2015, increased data integrity and visibility to better understand customers.
"By 2020, it is projected that millennials will go from 5 percent of the buying power to close to 20 percent of buying power. This generation grew up with cell phones in their hands, with laptops, with tablets – they are very digitally engaged," said John D'Anna, senior vice president and CIO of Brookshire Grocery Company. "Our business has to simplify everything for that customer."
The Texas-based grocer is utilizing SAP technology, such as the SAP Hybris Marketing solution and the SAP Customer Activity Repository application, to gather accurate, consistent and actionable information to more effectively deliver on the brand's promise and create an omnichannel customer experience. These technologies enable Brookshire Grocery to personalize the shopping experience by knowing who each customer is and his or her purchase history, and by communicating with customers in real time.
Assisted by SAP consulting partner /N SPRO, phase one of Brookshire Grocery's customer-centric program included embedding customer data into business processes, enabling stores to connect with customers at a more contextual level. This includes providing personalized promotions that go straight to the company's mobile app and are automatically loaded on the customer's loyalty card.
"Brookshire Grocery has benefited tremendously from our partnership with /N SPRO as we've digitally transformed our business," said D'Anna. "Because of its expertise in SAP technology, retail business and customer loyalty, /N SPRO helped us co-innovate a leading-edge SAP loyalty platform that will set the standard for the grocery industry."
By gaining a deeper understanding of shopper behavior, history and needs, Brookshire Grocery has more quickly and proactively adjusted to demand, and has increased sales and customer satisfaction. With the continued partnership of /N SPRO and SAP technology, Brookshire Grocery will continue its omnichannel transformation with the development of new mobile apps, geofencing and an upgrade of its POS technology. The full digital transformation is anticipated to be complete in late 2017.