Review
Ebsta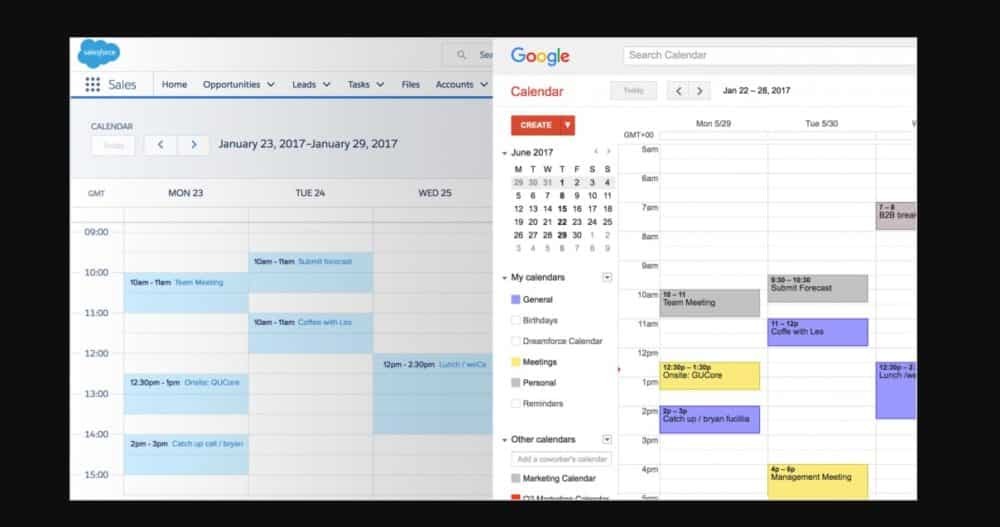 Overview
Ebsta is the leading automation tool for Salesforce users and give teams the ability to capture accurate data without the need for manual updates. Ebsta allows you to manage client data while automating and accelerating sales.
Salesforce Email Integration
•Eliminate Data Entry
•Discover Missing Contacts and Leads
•Engagement Scoring, with No Reliance on Data Entry
•Sales $12 per user per month
•Recruitment $19 per user per month
•Team $19 per user per month
•Enterprise $29 per user per month
Small (<50 employees), Medium (50 to 1000 Enterprise (>1001 employees)
What is best?
•Keep All the Meetings in Sync
•Quickly Add Emails to Any Salesforce Record
•Track Email Opens and Clicks
•Schedule Meetings With No Effort
•Automate the Email Campaigns
•Update Salesforce On The Fly
Ebsta allows one to save emails to multiple Salesforce Objects/records in one swift movement. Quickly save emails and attachments to Salesforce regardless of whether the user is sending them or reading them. Ebsta's Email Tracking allows users to see what happens to the messages after the press send. By clicking a single button in the Gmail compose window, user can see if their email was read, ignored, or buried deep in a full inbox and never opened. All link clicks are automatically tracked too. Eliminate time wasted trying to tie down a meeting slot by inserting the availability directly into an email. Send the target meeting options that are always up-to-date (even if the email isn't read for a couple of days) and watch calendar events be automatically created when a time is selected.Also benefit from a fully branded personalised booking page that users use on the email signature and social profiles. Whether once want to send a series of emails to introduce new customers to the business or automatically follow up with Sales prospects, Ebsta helps users to stay on top of busywork while delivering a personalised experience for the customers. Ebsta lets users quickly and easily schedule emails to send later within Gmail. Simply click the Schedule icon in the Compose Email window to pick the date and time of the choosing, and select 'Gmail Send Later' to schedule the email to send in the future. From Ebsta one can see key customer or lead information alongside emails in Gmail or LinkedIn profiles and make updates in a click. Gain full access to search, update Salesforce in any website and Chatter to the team whilst user work.Ebsta's automated Salesforce Activity Logging gives users and their team access to every email and meeting inside Salesforce, no matter what. Ebsta doesn't pollute Salesforce with unresolved items or use up Salesforce data storage limits. Ebsta's Contact and Lead Discovery mines email replies to ensure missing Contacts and high quality Leads are available in Salesforce. Gain access to the most up-to-date contact information, segment with the most accurate job titles and consistently generate high quality new leads to add to the automated email campaigns. Ebasta helps Analysing data from emails, meetings, phone calls and Salesforce, Ebsta provides users with a real-time engagement score against every Prospect, Opportunity and Customer.
Ebsta