Review
BrightHR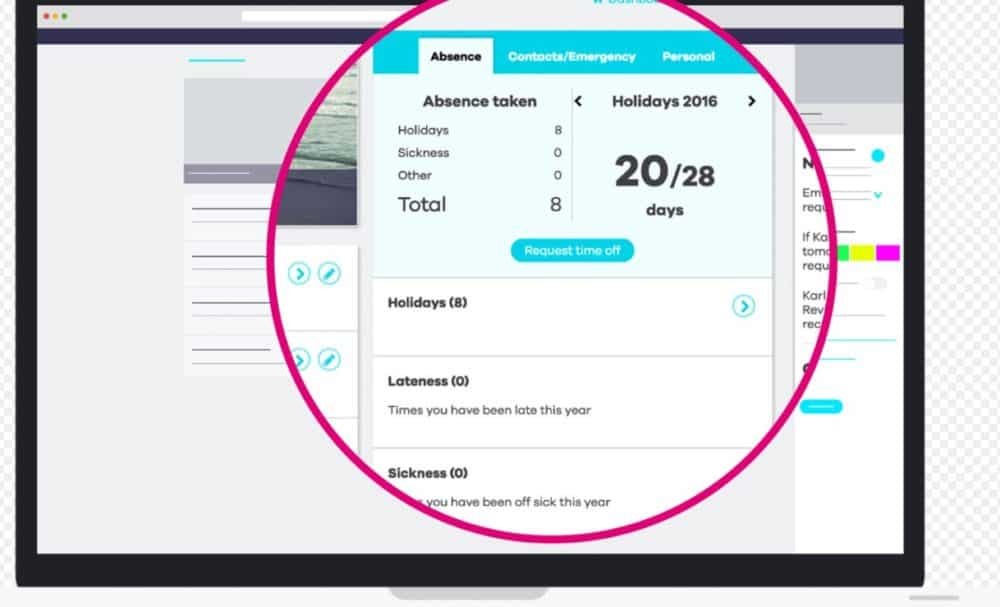 Overview
BrightHR offers a single place to record, monitor and manage all of your people data - from sickness and holidays to rotas and shifts.
• Employee absence management
• Employee records
• Shift and rota planning
• Employment law advice
• EAP
• £3 / mo/ employee
• Add Employee Assistance - £3 / mo/ employee
• Add Expert employment law advice - £3 / mo/ employee
Small (<50 employees), Medium (50 to 1000 Enterprise (>1001 employees)
What is best?
• Employee absence management
• Employee records
• Shift and rota planning
• EAP
What are the benefits?
•Approve requests with a click, and keep things organised with a complete overview of your company's holiday planner
•Easily create single or multiple rolling shifts, and then add or remove employees with a simple click.
• Employment law advice
BrightHR is an HR support software that helps HR streamline employee data collection, storage and management. It is web-based and is available as a mobile app empowering users to maintain and act on requests easily anywhere. The software may be simple but it was awarded HR provider of the year in 2016 by SME Awards.
BrightHR covers uncomplicated HR processes like Time-off requests and approvals and employee data management. But it also has a feature for workforce scheduling that allows HR to easily create shifts and rotating shift assignments and quickly assign and share these working schedules to the team.
The integration of this module with its time-off management module is currently in the works and will make the scheduling process more efficient and accurate. Its employee absence management feature is simple and straightforward. With the software being accessible through the cloud and its mobile app, time-off requests and approvals are easily managed. Its Employee Hub module allows for easy access and query of employee information. Employee data is organized with specific fields and groups, and queries are easily run when needed. Users may also import data into the system for more efficient batch updates.
BrightHR's Bright Advice module is an available add-on that provide ready legal experts on employment and benefits who can answer any HR queries concerning legal processes and concerns. It's like having your own designated legal counsel. EAP is another add-on to BrightHR. It offers specific employee benefits that positively influence employee's mental and physical health as well as reduce absenteeism. This feature is powered by one of the best EA & Psychological Service Providers in UK, Health Assured.
You may like to read: Free and Open Source Human Resource ( HR) Software, How to Select the Best Human Resource Software for Your Small Business and Human Resource Software for Small Business